Card games have been popular for centuries, and unlike a few of their games' contemporaries, it seems as though they have been able to make the switch to digital fairly well.
This begs the question as to whether or not their ability to lend themselves so well into the digital era plays a part in their continued success, and this is exactly what we will discuss in this article. Let's get straight into it.
Simple Mechanics & Easy To Implement
Something that remains true for almost all of the most popular card games
is that they all have relatively simple mechanics and are somewhat easy to implement onto any entertainment platform.
Of course, this isn't the case for all card games, and there are a few out there that are known for their difficulty and complexity. However, most card games are relatively simple, and this makes them superbly easier to develop than their more complex counterparts.
This is one of the main reasons why card games are featured in nearly every casino you come across - their ROI potential is truly incredible. It is just logical for online casinos to implement card games, and this is precisely why they are so popular with developers.
This is even more so the case when it comes to casinos that allow their users to gamble with real currency, and it is no secret that playing real money poker in Canada
(or wherever else you may reside) is a popular pastime for many.
If a game is widely available, the chances of it being a success are much, much higher. So, it goes without saying that the simplistic nature of card games has played a vital role in their widespread implementation across online casinos all over the world, and this is undoubtedly one of the core reasons why it has remained relevant for so long.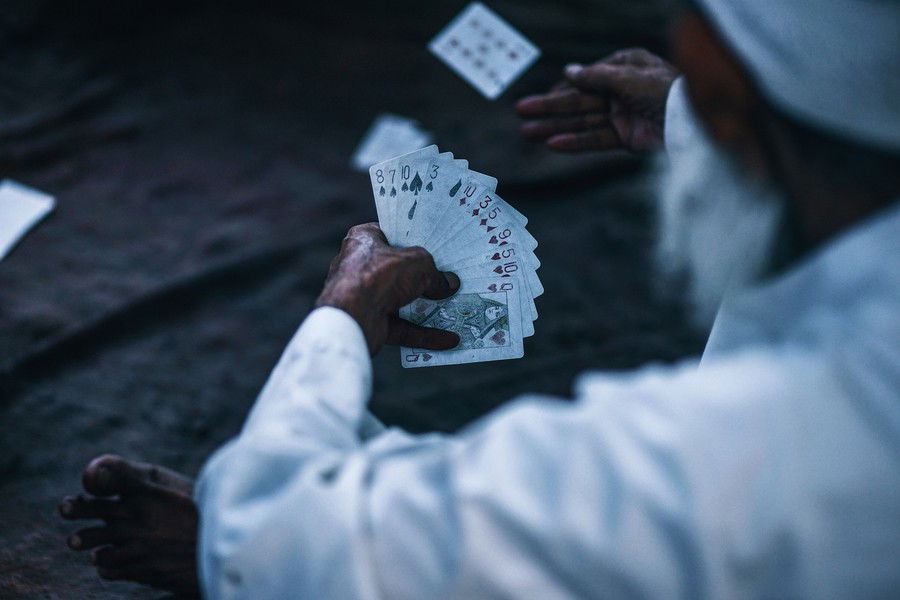 Timeless Classics
This point may seem glaringly obvious, and in truth, it is. However, the simple fact of the matter is this; card games are just fun. Whilst being fun isn't the only factor that determines the longevity of a game, it certainly plays a key role, and it is one of the most evident answers to why poker is so popular
(as well as its multiple variations).
Games like poker and blackjack have been played in some form or another for the better part of a millennium now, and their ability to make people get invested for hours on end is akin to nothing else.
All-in-all, the reasons why card games have been able to survive all this time are vast and complex in nature, and there is no single component that leads directly to their success.
All we know for sure is that card games give people a phenomenal experience that has been able to keep people hooked for decades, and it is highly likely that this is going to continue to be the case for the foreseeable future. Have fun.