Using games in a teaching or learning process has long been proven to bring a variety of benefits. According to numerous studies, games help students develop a positive attitude toward learning, boost engagement, and increase motivation. As a result, students who encounter gamified learning tend to achieve greater academic outcomes. So, there should be space for games in education, both at school and at home.
Talking about gamification in learning, most people think about video games. These are widely used for teaching and learning these days. However, there are many other games that also can be beneficial for students. In this article, a professional essay writer from EssayService, a top academic writing service students use to buy personal statement
and other papers, will tell you about the top ten educational card games for students of different ages!
Educational Card Games for Preschool Level
1. The Sneaky Snacky Squirrel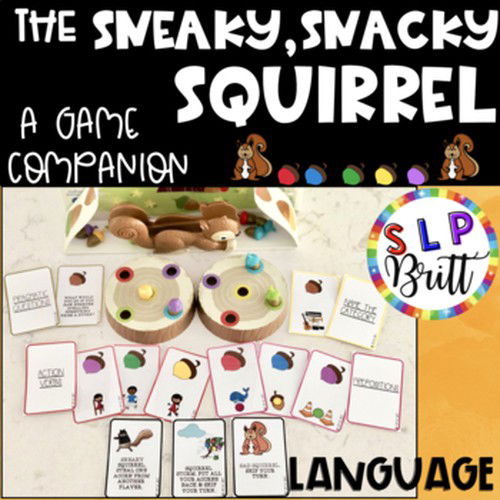 This simple game is meant for two players and a dealer. All cards in the deck are either "sneaky" or "snacky." The person dealing turns over the cards one by one until a sneaky card is chosen. When this happens, the players must quickly slap an acorn card with the right color. This game teaches youngsters basic skills, such as matching, sorting, problem-solving, and color recognition.
2. Go Fish
The next educational game feels like a standard card deck game but for kids. It is meant for 3-6 players, and there are a few different ways to play this game. While playing Go Fish, students practice number recognition, math, matching, critical thinking, fish names, and more.
Educational Card Games for Elementary School Level
3. Math Rush
For older students, the first cool educational game is Math Rush. As you can guess from its name, the primary goal of this game is to help elementary students master math. During the game, players have to work in teams and complete different types of math problems within a given time limit. The game teaches students addition, subtraction, speed math, cooperation, critical thinking, and other crucial skills.
4. Virulence: An Infectious Card Game
Virulence is another fun card game for elementary students. This is a biology game, playing which students learn about science, biology, and viruses (terminology, structure, and central concepts). During the game, students have to act as viruses and collect different viruses' structural elements to strengthen them.
5. The World Game
The next one on our list is an award-winning educational card game - The World Game. It has many different modes and various challenges. So, there are also many ways to play it. During the game, students will learn basic facts about different countries, including their locations, flags, capital cities, neighboring cultures, and more.
Educational Card Games for Middle School Level
6. Subatomic: An Atom Building Game
The first game that middle schoolers should try is Subatomic. The name speaks for itself. During this game, players have to collect quarks and photons and build their own atoms. While playing Subatomic, middle schoolers will learn the basics of science, physics, chemistry, and elements.
7. Periodyx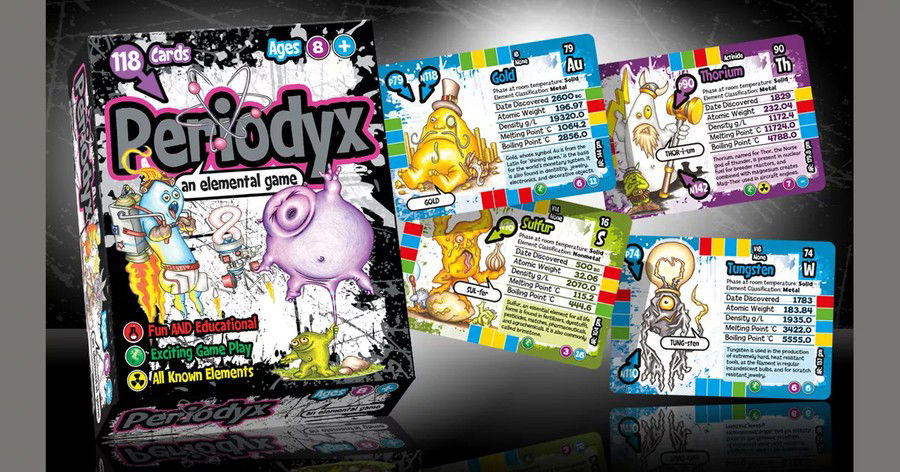 Another great game meant for middle-level students is Periodyx. As you can easily say based on its name, this game is focused on Chemistry. In particular, it aims to help students learn the Periodic Table and its elements. The biggest benefit of Periodyx is that it makes learning Chemistry fun and exciting even for the youngest students.
Educational Card Games for High School Level
8. Ion: A Compound Building Game
Ion is a building game that centers around chemistry. During the game, players need to combine positive and negative ions and build different compounds. Ion will definitely come to the liking of all high school students. This game is very educational and incredibly fun. We bet that after trying it once, you will play it with friends all the time, so check out an honest EssayHub review
right now to find yourself a reliable academic helper to take care of your assignments while you are playing.
9. Lovelace and Babbage
The next card game for high school students is Lovelace and Babbage. The game revolves around the concepts of arithmetic and programming. During the game, players need to pick a character marked with a number, and the goal is to complete math equations until they reach the same number as your character. This game teaches students a variety of crucial concepts and skills, including STEM, programming, arithmetic, logic, strategy, etc.
10. Chronology
Another awesome game to enjoy for high school students is Chronology. It is a fun game that helps you learn more about history while playing. During the game, players need to build a correct timeline by deciding where different historical events belong. While playing this game, students can learn more about different periods in history and develop their critical thinking skills.
Conclusion
These are some of the best educational card games meant for students of all levels. Hopefully, you will find something that is suitable here!