The metaverse is unlike anything we've seen before, and it is certainly exciting for those who want to delve into all of the possibilities of this virtual "universe" where we may one day have the option to "live" alongside in reality.
The majority of huge tech companies are considering their part in this all, and developing technology that is going to be able to facilitate life in this digital paradigm.
Speculation about how the metaverse will grow and change is rife, so what is it likely to do for online gambling? Are there any clues out there already for how the metaverse will impact the way we play games?
A Land-Based Casino in Your Home?
The point of the metaverse is that it is far less distinguishable from real life. It is going to be a more immersive environment that takes advantage of the huge amount of computing power available to the average person today, as well as the immersive tech of VR headsets and the like.
This means that casino gaming in the metaverse will be VR casino
gaming. Slip on your headset and you may well get the feeling of entering a land-based casino even if you don't have to leave your home to achieve this. Exactly how real this will feel remains to be seen, but it is certainly true that plenty of people are already experimenting with VR gaming and casinos.
Being able to see a live dealer, the cards laid out in front of you, or even a slot machine in a faux-physical form in front of you can certainly help to create a more immersive experience.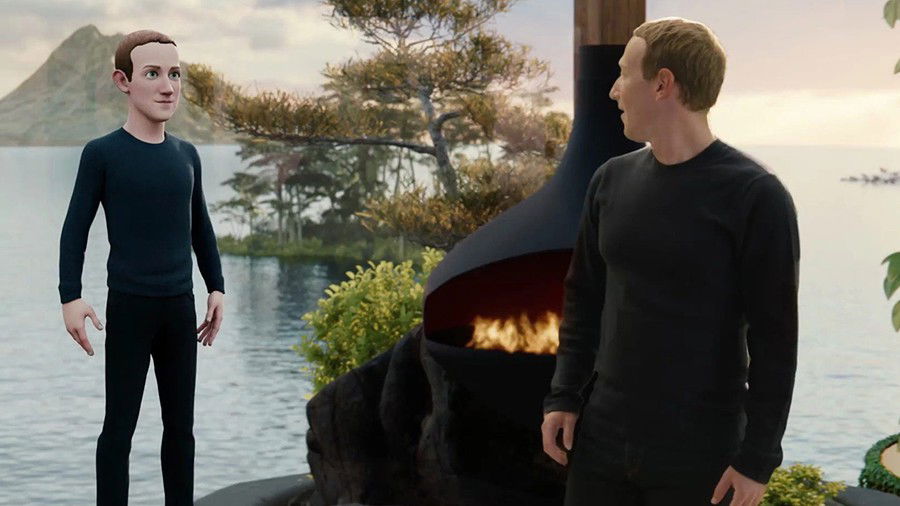 Currency Evolution
This is a trend we are already seeing plenty of in the world of casinos. There are high-profile casinos that take cryptocurrency and allow you to use it for gambling
, deposits, and withdrawals.
Whether crypto is the way forward for gambling, in general, remains to be seen, but it seems inevitable that cryptocurrency will pretty much be on even footing with many other currencies and payment methods in the coming years.
Crypto has shown in recent times that it can be volatile, but this forward-thinking industry seems destined to at least accept crypto as one of the forms of payment.
Detachment From Other Devices
There may come a time when other devices aren't really needed for your gambling, and the meta headsets
we use may take over from the rest of the devices we carry around with us. This means that, if you are into the metaverse, you may end up ditching playing casino games on your phone, tablet, or laptop altogether.
Evolution of Casino Games
The casino games available have been changing all the time. In recent years, we've seen an insane amount of progress in online games
and the sorts of things you can do when you play with friends or log in to your gambling account. We now have live dealer games, a crazy choice of slot games, and more.
Actually, the fact that the metaverse will be a recreation of a physical space means that there will be more demands on the games, and surely the programmers who can create the most sophisticated games will be rewarded with plenty of players.
For instance, picture a poker or blackjack table that is not just a place for you to sit and play with a dealer in front of you, but to interact with your fellow players. The social side of gaming, and the option to talk or even read other players is all so much more when you consider the fact that we will potentially be playing in a virtual version of reality.
Conclusion
Nobody knows for certain what tomorrow will bring for gambling, but in game development offices and online casino brand boardrooms, there will surely be plenty of talk about what their role could be in the metaverse, and how they might become the most competitive way of playing games online and unlocking all of the potentials that comes with VR, and the highest level of connectivity we've ever seen.
One thing is for sure, the developments of the next few years are bound to be exciting for those who enjoy online gambling.