For many people, an online casino is only worth it when it pays real money. This involves winning, of course, but is also reliant on other factors. How much money a game offers players over time matters, for instance. This is determined by RTP - a term you must've heard if you enjoy card games.
It's important to familiarize yourself with what these letters stand for. Understand why RTP matters and how it relates to winnings. Having done so, consider recommendations from LeafletCasino experts
to choose an online casino with the best payout. You'll find the gambling experience much more rewarding when you're well-informed. To make it easier, let's discuss what RTP is and which table games offer the best one.
RTP Explained
The term stands for Return-to-Player, consequently, it's a number showing how much money a game will return. A high payout percentage is usually sought-after, and it makes sense first: the higher its value, the more money you earn. For example, a title with 96% RTP returns $96 for every $100 you spend.
This looks easy enough, but it's not always an accurate measure. That's because RTPs are calculated over long periods, so 96% doesn't necessarily equate to $96. Sometimes, you could win 10 games in a row, while other times, you won't see a victory for days. Despite that, knowing this number tells you which titles have higher payout rates so you can play accordingly.
Card Games With Highest Payouts
So, which titles have the best RTP rate? Poker, blackjack, and baccarat are the top three. Apart from their classic versions, each has variations with different odds of winning. Some offer regular wins, while others are more lucrative, thus, we recommend trying them at least once.
Poker
Poker is a staple at all online casinos, as it's one of those games that requires a balance of skill and luck. Whether you prefer a video poker game
or a live match at the best payout casinos, you get high RTP rates.
• Texas Hold 'em - 98.6%
• Pai Gow - 99.31%
• Three Card - 98.24%
• Casino Hold 'em - 97.84%
• 2 Hand Hold 'em - 99.18%.
To enhance your chances of winning at poker, be sure to practice. It takes skill to excel, so you will be rewarded when you put in the hard work.
Blackjack
This is another classic that needs no introduction. Online casinos worldwide have multiple blackjack titles since it's such a hit among gamblers. Just as with poker, you should get acquainted with this game's rules and gameplay to make real money from it. Here are the blackjack RTPs at best paying online casinos.
• Classic - 99.91%
• Single Deck - 99.86%
• Pontoon Pro Series - 99.66%
• American - 99.6%
• European - 98.99%
• Multi-Hand - 99.6%
• Double Exposure - 99.27%.
Remember to check the house edge when playing something like blackjack. Some versions have a very high worth, which reduces your chances of winning significantly.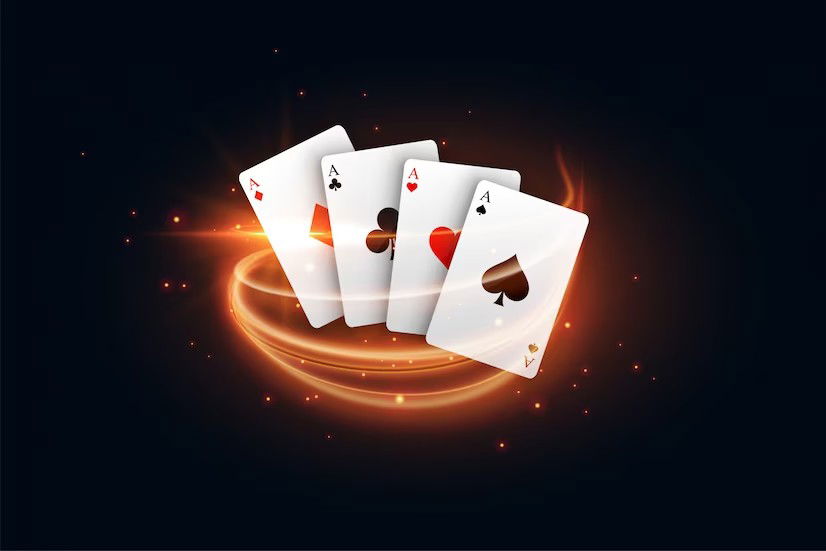 Baccarat
Baccarat has been played for centuries and is amid the most popular highest payout casino games. It requires skill and patience to win, but the end is worth it. Here are common RTPs you may find in popular variations:
• Baccarat - 98.99%
• Baccarat Pro - 98.96%
• Gold & High Limit - 98.94%
• Mini Baccarat - 98.76%
• Lightning - 98.76%
• Golden Wealth - 98.86%.
Compared to blackjack and poker, baccarat isn't as widely available. However, it's a title well-loved in Asia, and even though its RTP is lower than the others, it offers wins more frequently. This translates to a more lucrative overall experience.
Tips to Raise Your Payouts
Identifying the best online casino payouts isn't the only way to maximize wins. Certain tips and tricks also help. These ensure significant payouts on whichever online casino sites you join.
• Learn the game, first and foremost: You'll do well if you know which poker cards
are winners. Go through the rules before placing any wagers. Understand how they affect the outcome and adjust your gameplay accordingly.
• Look for titles with a high variance: This pertains to the randomness factor of games. If a title has a high RTP but low variance, you might not win for some time. But in titles with high variance, the chances of the results swinging in your favor may be higher. Even if the return to player is low, you could win more frequently.
• Utilize special features like Big Win Multipliers to turn small wagers into massive rewards.
• Avoid titles with funny or weird rules you don't understand. Ensure you're fully aware of what you're getting into.
• Use all the bonuses you have: Playing with free money or spins is an ideal way to earn great rewards for little risk.
• Place large bets only after becoming familiar with the game: the larger your wager, the bigger your payout. But be sure to give it some time before jumping in too deep.
Final Thoughts
Many new gamblers find RTPs confusing as they look for high payout rates on online platforms but lose hope when they don't win. That's why it's vital to be educated about it, so you're better equipped to gauge the quality of games. Hopefully, you've gotten more insight on how RTPs work via this guide. Don't forget the games we mentioned and test your skills and luck with them.