Introduction and News in the Game
February 28th was marked by the release of Destiny 2: Lightfall, with several new features for the game!
Some of them are the city of Neomuna, in Neptune. The place refers to a "cyberpunk" theme and is gorgeous!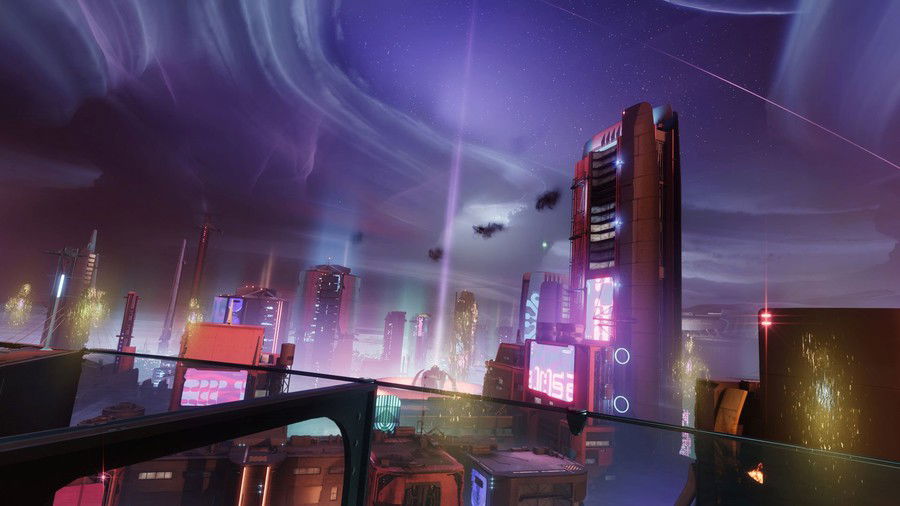 We also had a new campaign, and along with it, the Strand subclass!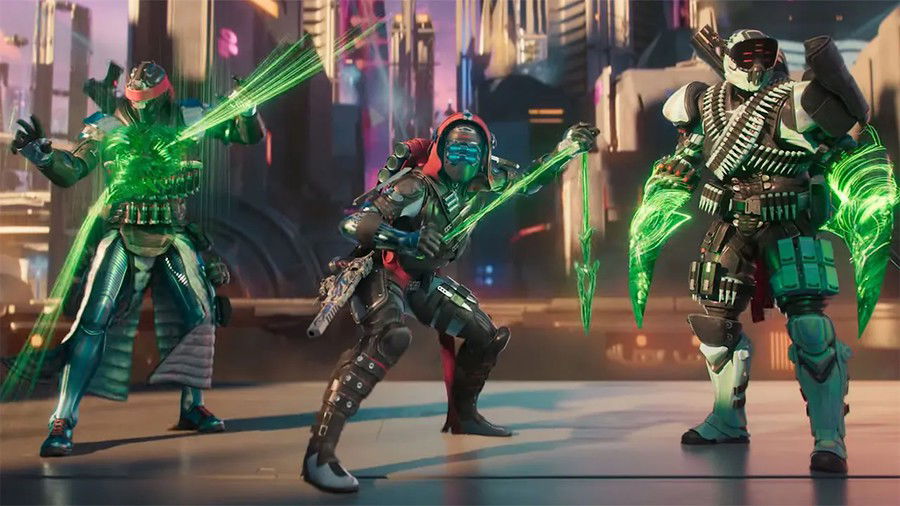 I had the privilege of living this experience, and now I want to share the best tips to increase your power, so you won't be limited to low-level missions, exploring more the world of Lightfall.
First, I need to remind you that this guide will last for a long time. We are currently in Season 20, however Bungie announced that they don't plan to increase the power cap in Season 21, so our article will continue to be useful!
What are Destiny 2 Power Caps like?
The power cap mechanic serves to balance and adjust the level from new players to veterans. Check out:
Base Gear Level: 1600 (minimum/initial power granted when creating a character)
Soft / Legendary Gear Cap: 1750
Powerful Gear Cap: 1800
Pinnacle Gear Cap: 1810
After reaching the Legendary Gear Cap (1750), only powerful rewards will take you to the Powerful Gear Cap. From 1800, the player should seek high-level rewards, until 1810.
Now that you understand how these limits work, let's go to the tips.
Tips: How to Increase Your Power in the New Expansion
Focus on Campaign
Initially, your goal is to reach 1750 power, and the best way to achieve this is by running the Lightfall campaign, preferably on Legendary mode.
Just doing the campaign and some bounties, I already had 1750 power, that's in the Classic Campaign. If you're a veteran or like a challenge, you can opt for the Legendary Campaign, which grants a kit of gears with 1770 power upon completion, surpassing the Soft Gear Cap!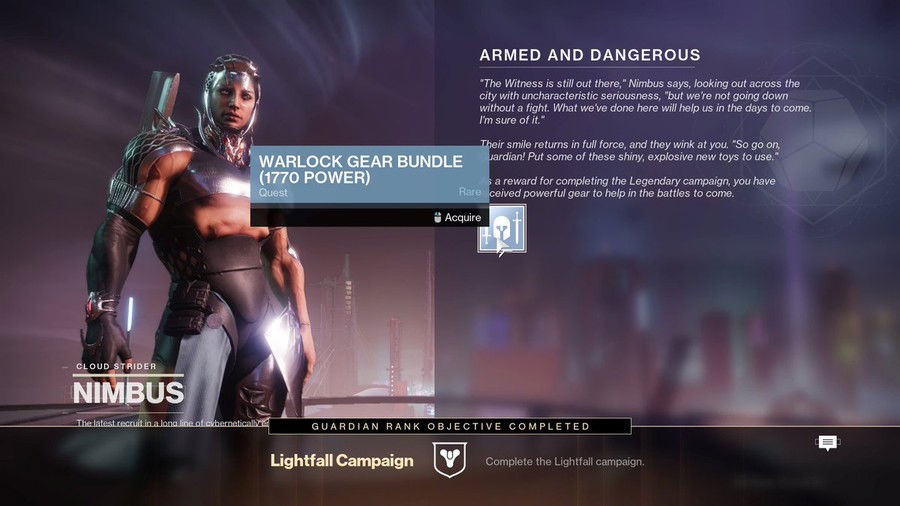 Purchase items with Xur
Xur is a traveling vendor. Every week he appears on a different location, offering legendary and exotic items. Buy exotic items from him and evolve your power!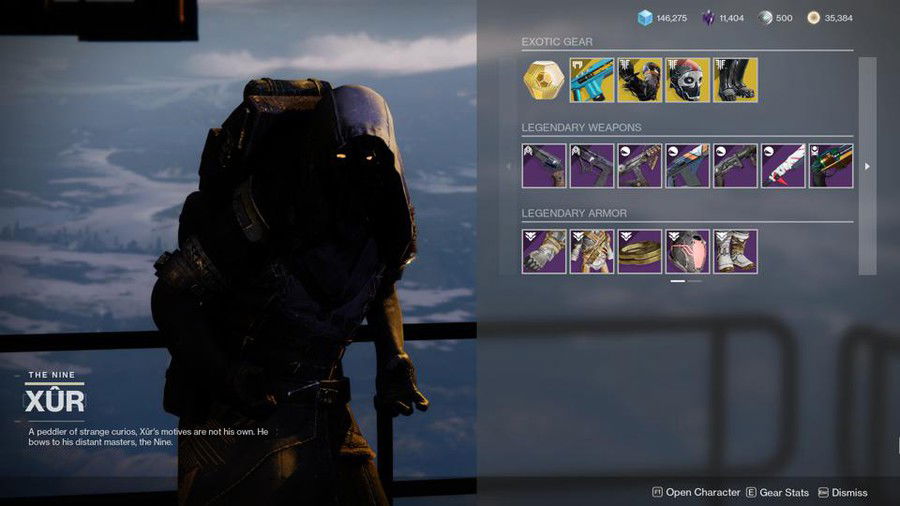 Don't waste your mods for nothing
Modifiers are benefits that you can put on your gear (weapons or armor). However, this resource is not infinite, and you should know the right time to use them!
It's pretty quick to get to the Soft Gear Cap, as I mentioned, it's basically completing the campaign. After that, you'll already look for powerful gear, leaving your old ones aside. So, I don't indicate that you spend your mods right away.
I say this because there are several gears with more power than 1750 without any type of mod or strengthening. Not to mention that this same gear will be exchanged for a powerful or high-level one later.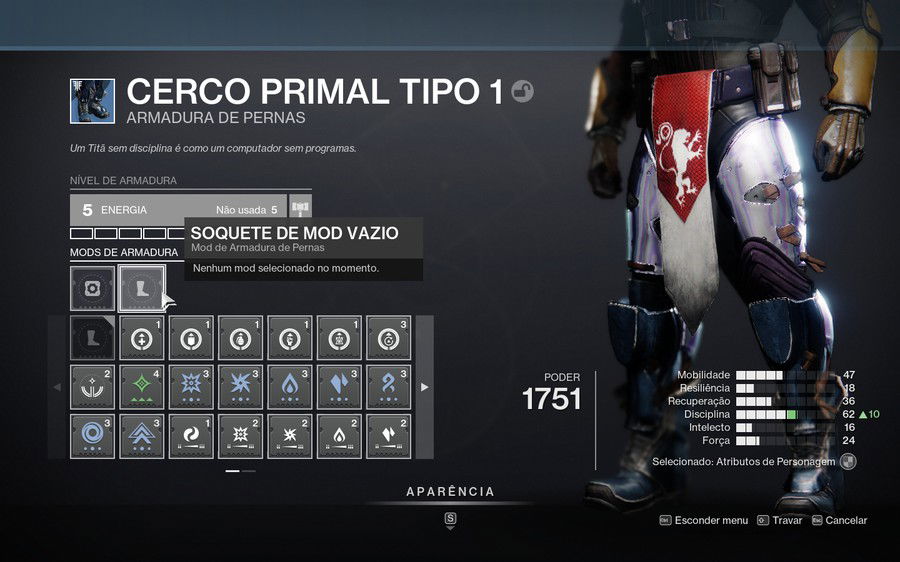 How to get Powerful Gears
Now that our focus is on the 1800, we should look for powerful gears. For that, let's go after the challenges!
Access your browser, in Destiny, and go to the Destinations tab, then look for these gold stars that are marked in the photo: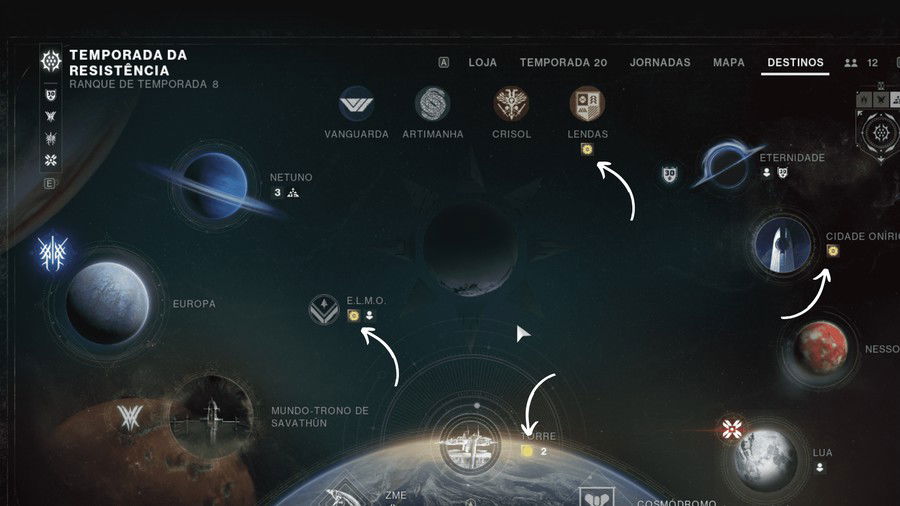 These stars indicate challenges that grant powerful or high-level gears.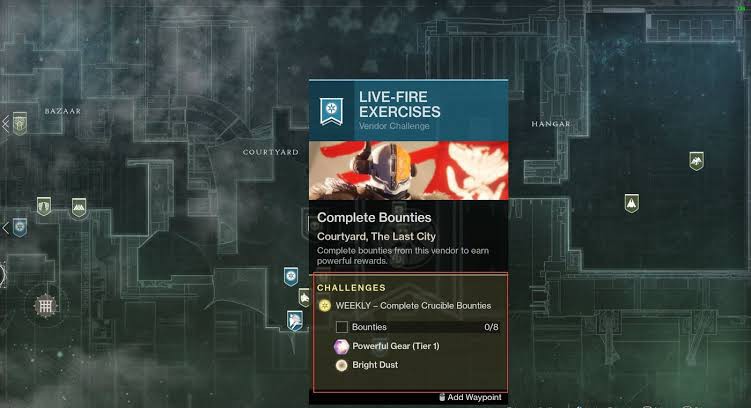 Another way is to increase your vendor rank; you get rewards by performing bounties, and some of them are powerful gears. Check out: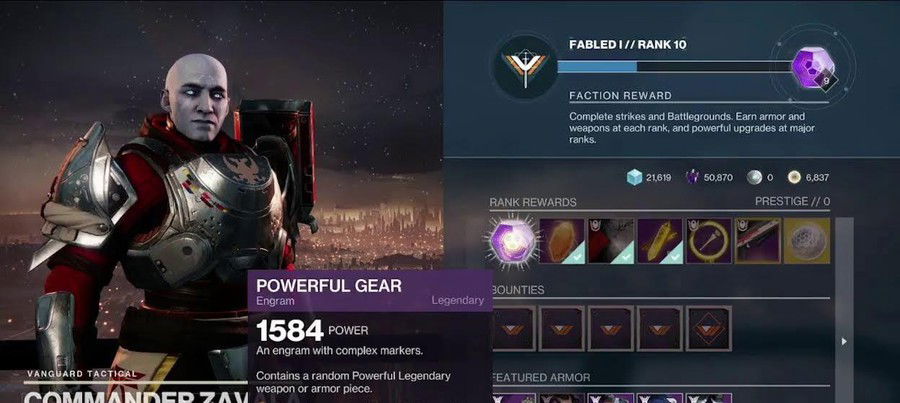 By repeating this process of challenges and bounties for a while, you'll already be at 1800, even more so if you've run the campaign in Legendary mode.
How to get High-Level Gear in Destiny 2
Upon reaching 1800, there are only 10 power left to reach the Pinnacle Gear Cap!
As I already mentioned, challenges marked by gold stars can also grant high-level gears, check it out: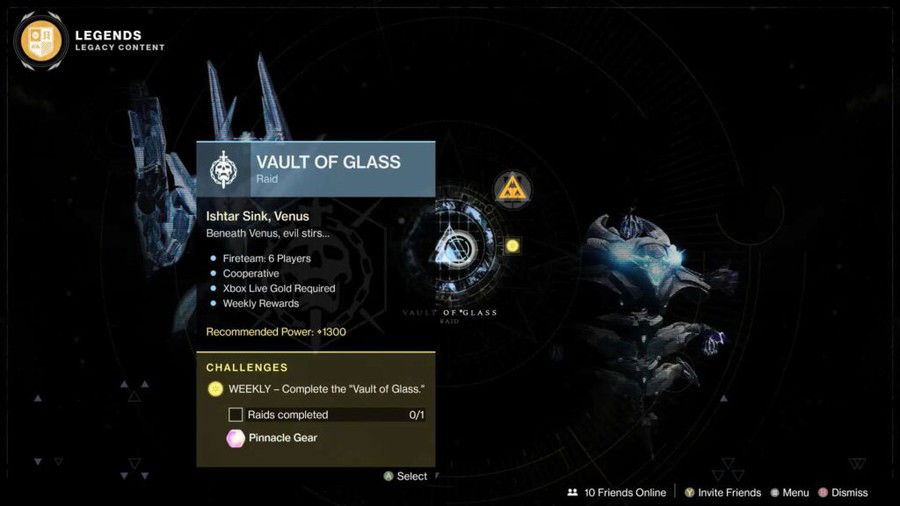 How to earn XP
Let's go to some bonus content here in the article. Even though I didn't mention XP at any time before, I think it's important to mention now because it's a subject that many look for.
In addition, evolving your XP will bring you various rewards and benefits, which directly or indirectly will increase your power!
What is XP for?
Basically, XP is the only way to level up your Season Rank by purchasing rewards from the Pass. In addition, it is also possible to receive new benefits from an artifact.
Now let's go to the tips!
Go for the Bounties
It might seem obvious if you're used to the game, but let's not forget that there are plenty of newcomers out there.
So, if you don't know, it's possible to find bounties (small missions) with vendors, and there are several. In the Tower, for example, there is Zavala, the Gunsmith, and others.
Each vendor offers a limited amount of daily bounties, I advise you to buy all available from each vendor that interests you. In addition to gaining a lot of XP, it will also increase your vendor rank, granting new rewards.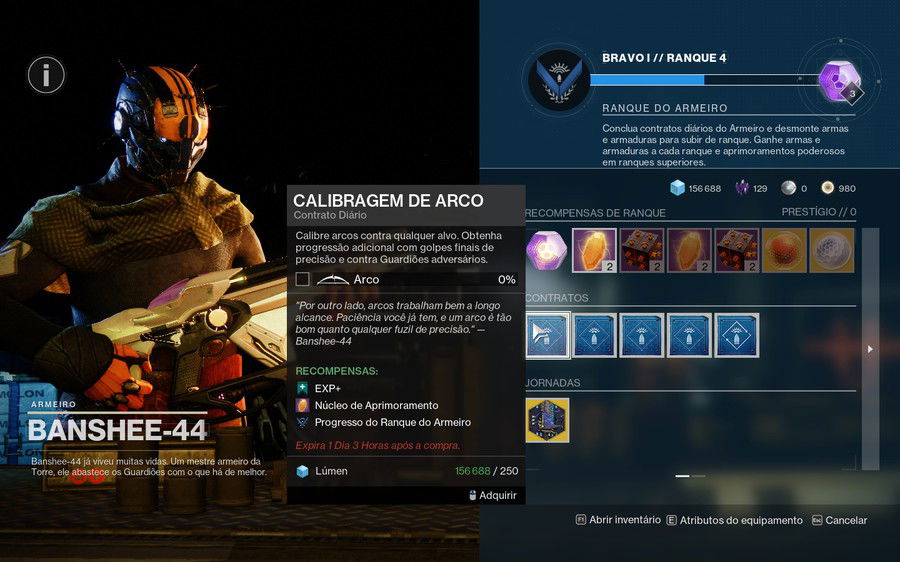 It is worth mentioning that bounties expire after 1 day and a few hours, so buy only if you have time to play (1 hour at least). Otherwise, you will lose them.
See what the purchased bounties ask for. Let's say one asks you to Finish in Vanguard playlists, and another asks you to defeat enemies with an Auto Rifle. To save time, join a Vanguard game and use an Auto Rifle, being able to finish both missions in a single game.
I gave a simple and very obvious example, but you will have 20 or more bounties, so read them all and think of the best way to complete them in less time.
Download the Destiny 2 Mobile App
You may not even know it, but there is an official Destiny 2 mobile app, and it can help you earn more XP.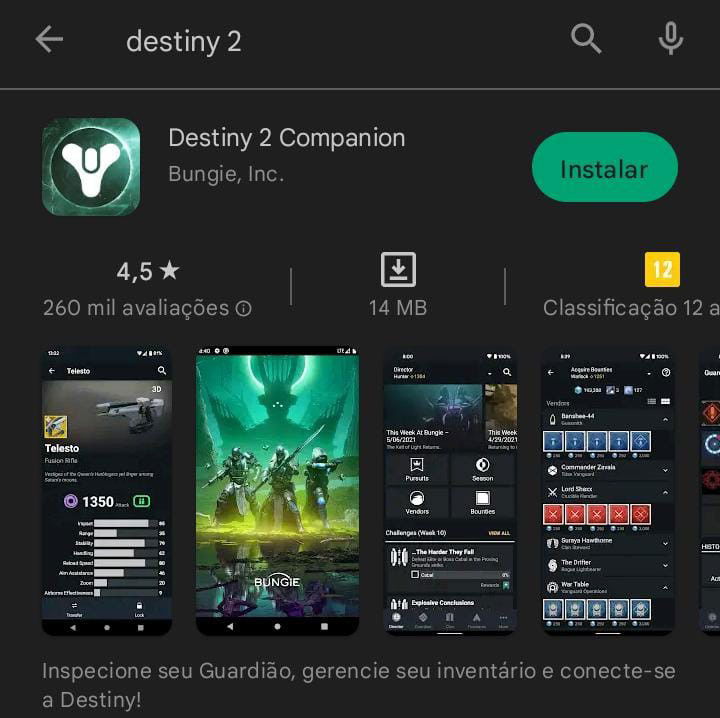 It is possible to link your official account to the app, and accept bounties through it, and this will save you a lot of time. Destiny players don't always want to travel to vendors to pick up some bounties. And with this app, even when you're away from your computer, you'll be able to acquire them.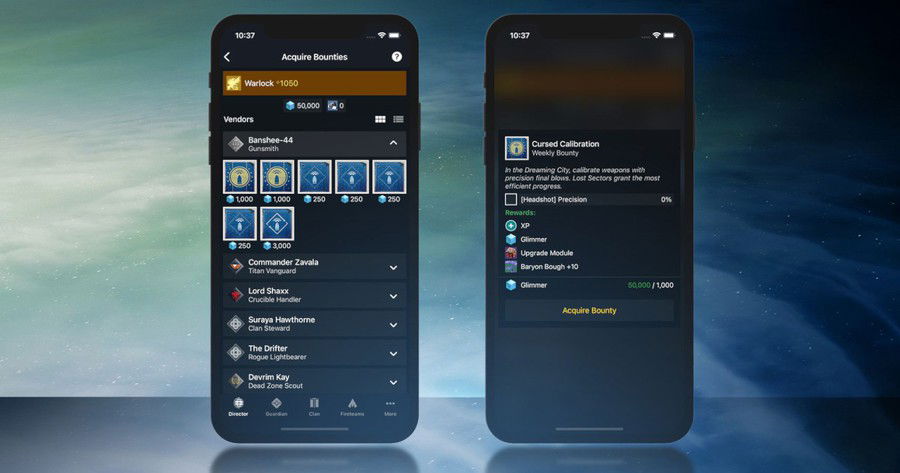 If you're a beginner, you'll come across vendors you didn't even know or had no clue on where they were. But through the app, it will simply take a few clicks to enable their bounties.
Conclusion
I hope you enjoyed today's article! Leave your feedback here in the comments!