If there's one thing we need to recognize widely, it's that, in a society where we are increasingly charged and classified by factors such as results, production, numbers and other means of categorizing ourselves, the weight of a life fully dedicated to study can be a huge burden for a person, and the constant pressure for their results to be on par with others, creating an environment that often works more with a predatory competitiveness of each person rather than with their learning and creative development.
Considering this constant feeling of pressure that having good grades or passing an entrance exam can give a person, it is essential to emphasize the importance of taking a moment to depressurize, relax your mind and try to restore your energies, especially in moments when you can take some time for yourself after conducting a search on https://edubirdie.com/examples/
, which offers the most diverse categories of academic assistance, such as the creation of essays and ghostwriting, while always considering the quality of each text sent to your customers
And it is precisely at the moment when we consider taking time for ourselves that we think of the countless possibilities, and for each person, there is an interesting activity that can be built through their particular tastes: eating good food, taking a walk in the park, go shopping, reading a book, watching a movie or, of course, playing video games.
I've been playing video games all my life, and since always, the conciliation between my hobby with games and study time contributed to my results could be better due to small factors such as psychological clarity when taking a test or writing a text, or how the assessments I needed to do within a game system, like buying and selling in a classic RPG, helped me with concepts like math or even with the formulation of sentences and words when I was younger.
Today, as a college student, gaming is still a substantial part of my routine, and while I don't have as much spare time as I used to when I was younger, including an hour or two of video game play in my day leaves a lot of space, so I can relax my mind and prepare myself a bit better for the next day. But it's not just about resting your mind and relaxing: games really help a lot in keeping your thinking agile and collaborate a lot for decision-making and analysis, critical points also when carrying out a study or answering questionnaires during exams.
Therefore, today I am presenting five games that, in my particular scope, are very pleasant and good for students, and my analysis criterion for this text was based on the following factors: cost, collaboration for planning, decision-making and the like, the game's autonomy (i.e. availability to be played in different places) and that have a relevant relaxation and distraction factor that doesn't "trap" the player around their own academic environment.
Genshin Impact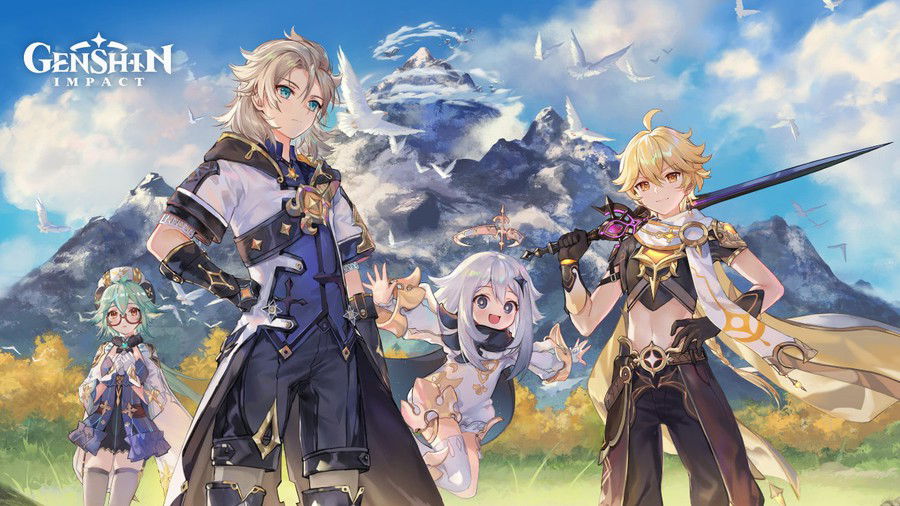 Many speak very poorly of the gasha genre and with some reason: There are very negative points in including new characters and more powerful items in an RNG system that is very reminiscent of a slot machine is not one of the most exemplary things to do, but my "free-to-play" experience with Genshin Impact was and still is incredibly positive and fun!
The most important point here is that Genshin Impact's single player experience holds up very well as a standalone RPG experience, where you actually spend a lot more of your time exploring the world and leveling up your characters than you do farming for in-game currency with daily quests, simply because there is so much to explore in its world, and all with very vibrant colors, well-designed characters, challenging enemies, and distinct regions that have many new challenges and stories as you explore them.
In addition, the game is also available for Android phones from system 7.0 and for iOS, which means that you can play it from literally anywhere and anytime, and with a controls adaptation on the touchscreen which intuitively works very well for most things in the game, including combat, creating a pretty hard port experience to find in many online games to date.
The only downside, of course, is the gasha nature which seeks to encourage you to spend your real-life money to acquire in-game resources. Among these, the only one that I can really recommend buying for the long-term investment is the Blessing of the Welkin Moon which, for $5, offers you a reward in Primogems for daily logins, which ends up contributing and making viable that, in a method of exploration and of playing the game as economically as possible, it is still a reality to have resources to try to acquire new characters with some slight frequency.
There are many other tips I could give you on not only how to better enjoy the low-investment experience in Genshin Impact, but also how to maintain a healthy relationship with the game, but that would be going too far and off-topic of this article, so let's move on to the next platform.
Magic Arena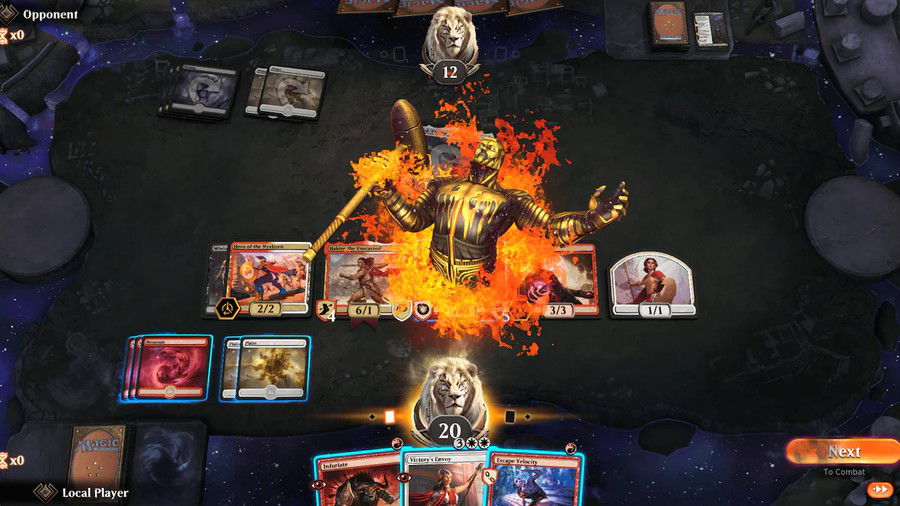 Magic: The Gathering is a card game that has been around since 1993 and, in 2018, launched its online platform, the Magic Arena
Basically, Magic Arena is Wizards of the Coast's attempt to bring the Magic universe to the eSports universe, with a platform that is extremely inviting and visually appealing, with special card effects and a very dynamic gameplay, being more interactive and agile than its predecessor, Magic Online, or even what we usually see in tabletop matches between two players.
Although the platform has an economic aspect where you can buy gems and use them to purchase booster packs that give you new cards, the "free-to-play" method also exists through daily rewards for up to four daily wins (you earns rewards up to 15, but the first 4 are the ones that really give the best rewards in coins), and also for carrying out the daily quests, which can offer from 500 to 750 coins, in addition to also offering experience for the Mastery Pass, where some rewards include booster packs.
The game's proposal is relatively simple: Your objective is to bring your opponent's life total from 20 to 0, playing with your own deck against theirs (and the platform offers you ten free decks to start your collection), where you will use the mana generated by your lands to cast your spells, which can be creatures to attack or spells for the most diverse effects and abilities existing in the game.
Perhaps the biggest plus of Magic Arena for a student is how it rewards reading so much, including introducing a simply wonderful fantasy world to know, with the most diverse planes of existence, ranging from classical medieval culture, passing through schools of magic to an oriental cyberpunk universe, all always with a lot of style, fascinating stories and well-built characters, but there is also a strong aspect of logical ability, planning and strategic analysis during the game, where every play and decision you make : From your starting hand to attack with a creature or keep it as a blocker, is critical and can fully define the future of a match.
Speaking of games, the games on the platform can be played in two ways: as Best-of-One, which I consider ideal for mobile games or for people who don't have a lot of time in their routine, where you only play one game and the winner of it receives rewards in ranked games, or in Best-of-Three, the classic style that predominates in Magic tournaments both on the online platform and in tabletop games, where players play three games, and whoever wins two of them is declared the winner.
Legends of Runeterra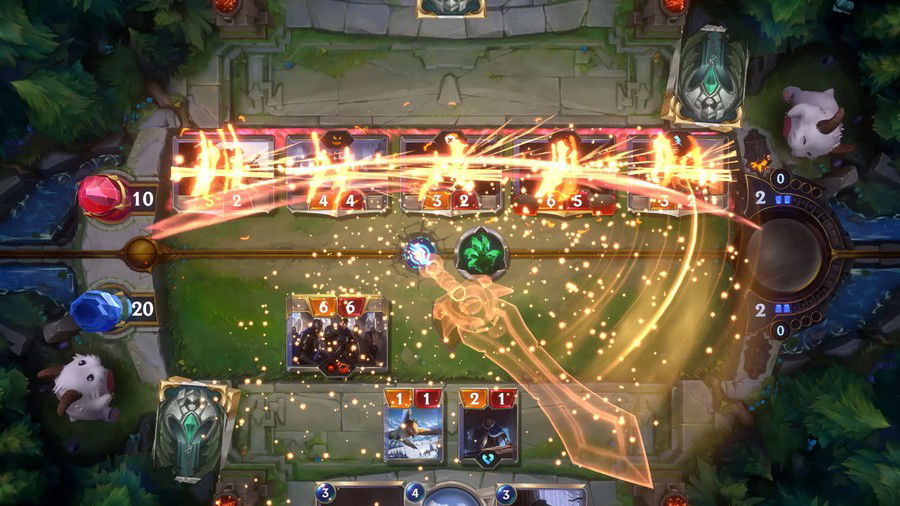 The League of Legends franchise is absurdly known around the world and has exploded in popularity again with the Netflix series Arcane, but I don't particularly see the MOBA experience as being very relaxing, despite having its benefits as a better understanding of teamwork or even for the fun factor.
Although less popular than the main title of the franchise, Legends of Runeterra is Riot's Card Game and inspired entirely by the League of Legends universe, with its respective champions and iconic characters like Jinx, Ekko and Caitlyn, followers coming from the most diverse locations, such as Zaun/Piltover and Shurima, and mechanics that make the experience of playing a game very fun and rewarding, with several viable strategies.
In Runeterra, unlike Magic Arena, mana is distributed as a resource that players have access to the same amount of mana each turn, and it grows as the game extends, making longer games worth using cards with a higher cost, while faster games reward lower mana costs, and each champion card, which has a limited number of slots in the deck, has specific abilities that allow it to be turned into a more powerful version, often adding a significant advantage to their controller with some pretty cool transformation cutscenes.
In economic terms, the platform also rewards free-to-play for a system of daily rewards through quests and victories, in addition to also having game modules where you can play against the AI ​​to acquire additional rewards, and the game flows incredibly well on mobile, a significant improvement over Magic Arena.
Lichess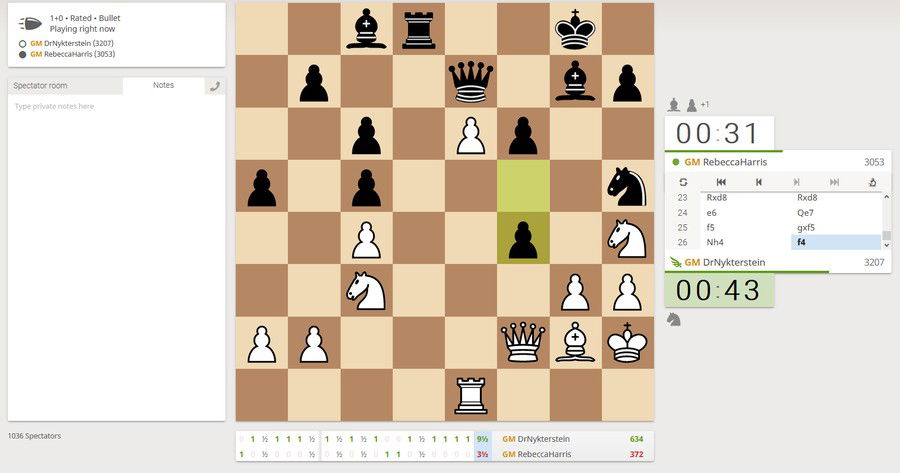 Sometimes, embracing simplicity over eye-catching visuals is an option, and Lichess is one of the best ways to learn chess online today, offering a free platform where players can play anonymously against each other, or by registering to be able to play with their friends, while also having an extensive library where users can learn more about moves, strategies and also participate in puzzles, where they need to decipher the correct move of each one of them, all this for free and available on both PC and iOS and Android!
Final Fantasy XIV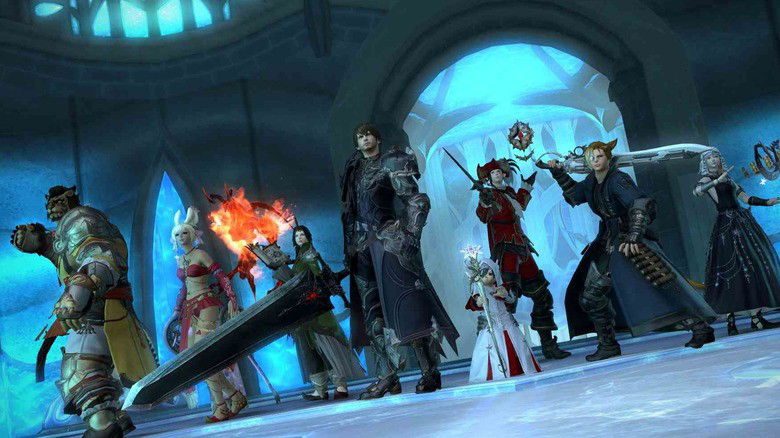 Of all the games mentioned in this article, Final Fantasy XIV is the only one that doesn't have a "free-to-play" method, since to play it, you need to purchase a copy of one of its expansions, in addition to paying a monthly fee of $14.99, but it's worth every penny invested because it's the best MMORPG experience today, with hundreds of ways to customize your characters, including skins, Jobs, ways to greet other players, equipment and much more, and puts the player in the beautiful and extremely fascinating world of Eorzea, in the role of Warrior of Light, where you can then participate in individual quests or collective raids, face enemies while exploring the world, fish, acquire new skills that you can use to improve your arsenal or that of your other guildmates, among a multitude of other options that make FFXIV a complete experience!
Despite understanding that the cost of purchasing the game can be expensive for some, and that the monthly fee is not the most attractive, it would be a huge mistake on my part not to mention Final Fantasy XIV in this article, given that I consider it as the best online game today, and one that definitely guarantees plenty of time to relax and have fun in the vast plains, beaches, snowy lands, metropolises and many other regions that make up Eorzea, with a very well-crafted plot and a characters cast which are incredibly captivating that will make you want to know more and more about them and follow every small detail of the story as it unfolds.
Conclusion
That's all for today, there are plenty of other games I could mention on this article, but I think it's important to filter the options available and try to dig on their advantages and how they actually might help you out instead of going into a full list of 20 or more games.
Keep in mind, however, that as much as games might help you relax and take your time off from your studies to recharge your energies, it's also indispensable to understand when to take things seriously according to your schedule and focus on studying, leaving the console and joystick behind in favor of some quality time with your books and pen.
You are welcome to leave your comments and suggestions about your favorite online games and how you use them to balance studies or for when you need a moment to relax!