Although you can save enough money to buy the skin you want, some skins cost more than a used car! If you're lucky, the cases can be a great source of valuable skins.
The best way to get good at opening cases is to use a reliable case opening simulator, such as, for example, BloodyCase
. It offers a wide range of exclusive CS:GO weapon cases that contain the most interesting skins. Right after you replenish the balance on the website, you can select and open any of the best CSGO cases. By the way, you can see a list of all the items before opening the case!
Most players find it difficult to figure out which cases are best to open as there are countless options available on the Steam marketplace. To save you time, we have compiled a list of the best CS:GO cases in 2022, both valuable and popular.
Broken Fang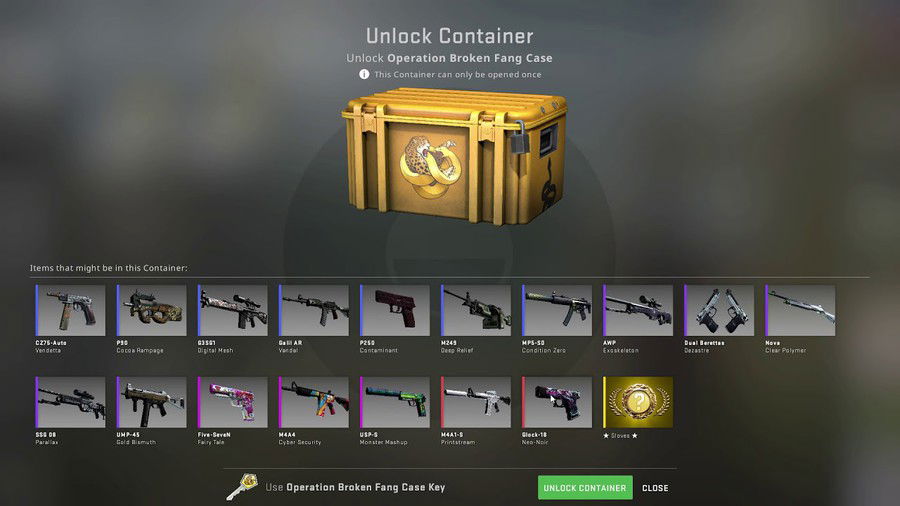 This is one of the most recent cases in Counter-Strike, which costs $0.72. Why is it worth opening? Well, this is one of the few cases that can give you gloves, as well as there are some really exclusive and valuable skins here that many pro players still play with.
Here you will find Glock-18 Neo-Noir ($11.99), USP-S Monster Mashup ($5.46), and M4A4 Cyber Security ($5.63). M4A1-S/Printstream priced at $46 is the cherry on the cake!
Fracture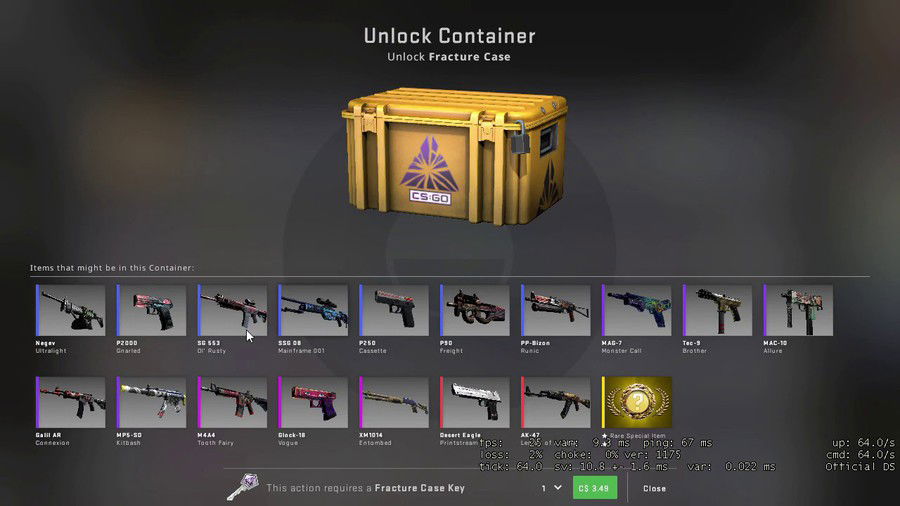 At the moment, the price of this case is just $0.34; for this money, you will get a chance to obtain the Desert Eagle Printstream! This is the exact skin that many professional CS:GO players play with. Its price is $86.25.
Besides, the rest of the skins in the case look pretty good too! You may be interested in: Glock 18 Vogue and P250 Cassette. They cost $5.86 and $0.10 respectively. Also, there are some nice bonuses such as Paracord Knife, Survival Knife, Skeleton Knife, and Nomad Knife.
Phoenix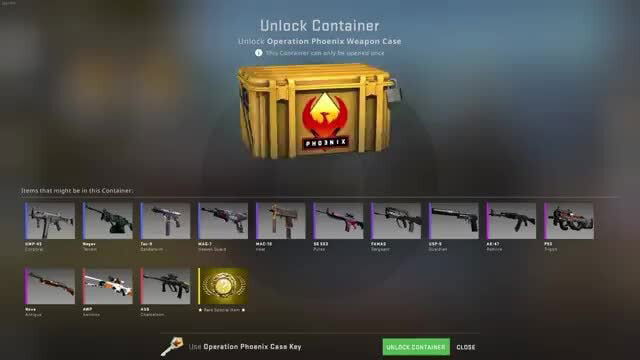 Together with Operation Phoenix, Valve released the eponymous case, which became one of the most significant in the history of the game. It was in this chest that the AK-47 Red Line appeared, which has long been a kind of currency because of its stable price.
The second famous Asimov series gun also appeared here. After AWP, CS:GO added such skin to P90, P250, and AK-47.
Chroma 3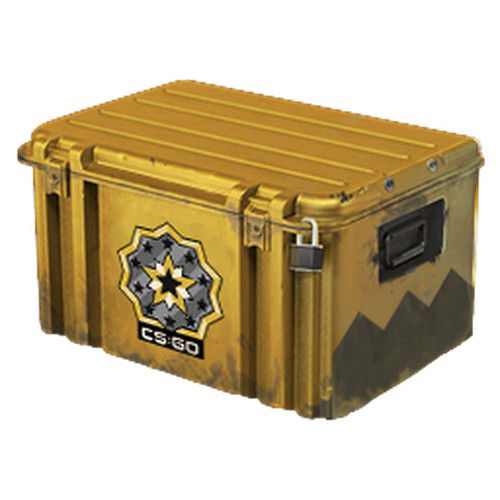 This case won't give you some beautiful blue quality skins, but it still offers amazing skins for rare weapons. With this case, the best skins for Bison and UMP appeared, as well as one of the best patterns for the M4A1-S in terms of price/appearance.
Just look at the PP-Bizon Judgment of Anubis, which appeared in "Chromed Case 3". Can you imagine how beautiful it will look when applied to AWP or M4A4?
Spectrum 2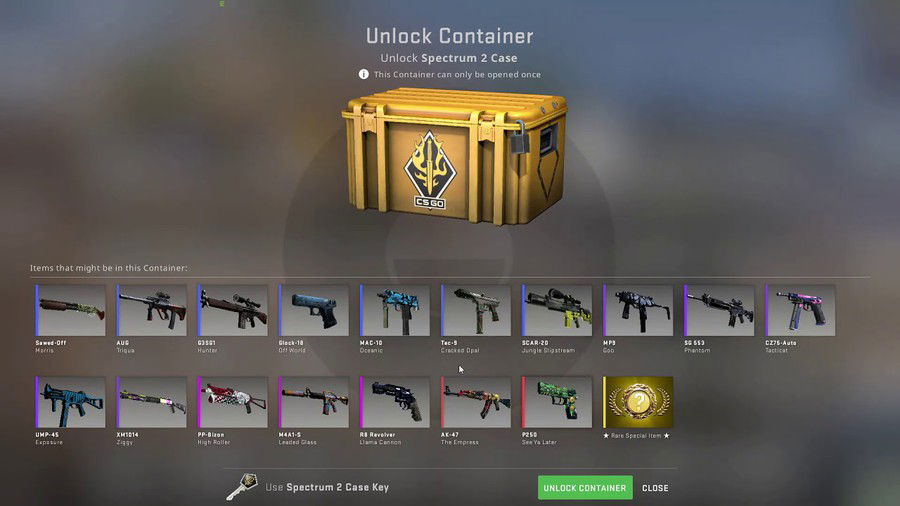 Did you know that you can get excellent budget skins out of the Spectrum 2 case? There is a unique Glock-18, a beautiful wood pattern for the auto sniper gun, and a funny MP9 machine gun that looks like it's covered in slime.
There are some other cool specimens here, too. AK-47 Empress is definitely one of the top 10 most detailed weapon skins in CS:GO!
Clutch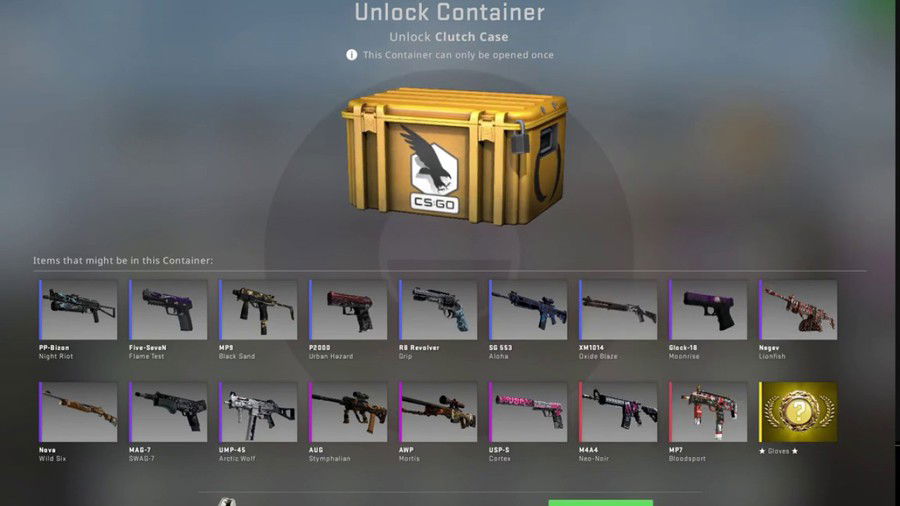 This amazing case costs only $0.43. What are the contents?
You can find another hype skin for M4A4 here. Being insanely popular on the pro scene, it is also known as M4A4 Emperor among Japanese animation lovers.
M4A4 Neo-Noir is a nice color combination of black, pink, purple, and white that looks amazing paired with a beautifully drawn girl with a katana. This piece of art will cost you $12.70. Other skins that may interest you are MP7-Bloodsport, Glock-18 Moonrise, and USP-S Cortex. By the way, instead of knives, you will find 24 types of gloves here!