Most Fortnite players also enjoy other games or watch certain series. Knowing this, Epic Games constantly announces partnerships to join other universes to Fortnite.
Of course, there were some crossovers that were minor or disappointing, but here we'll focus on the best ones, the ones that made the fans the most happy. Let's remember?
Before, comment here on the best skin of these partnerships!
Fortnite X Rocket League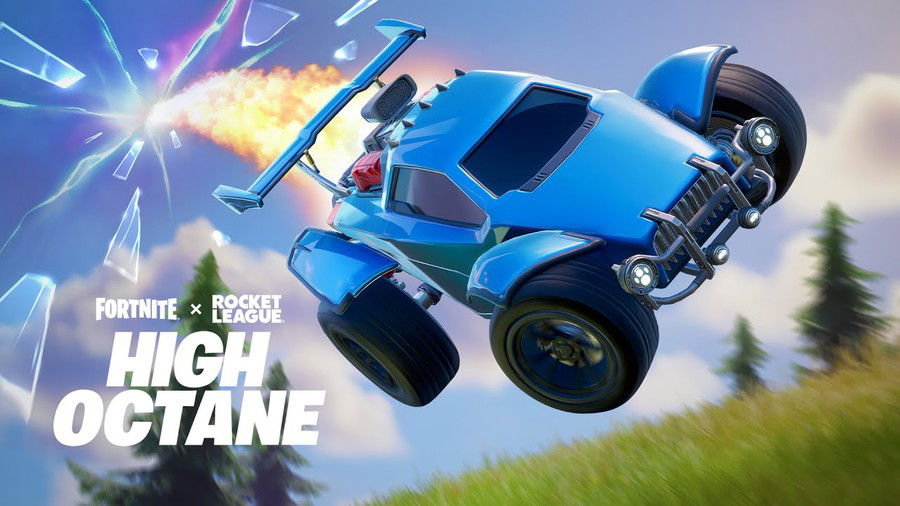 In recent years, Epic Games (which owns Fortnite) has become the owner of Rocket League. So, why not mix these two worlds?
Thus, new Rocket League-themed backpacks and sprays came to Battle Royale. Rocket received the Llama Rama event, which brought the Battle Bus and Llama cosmetics to the game.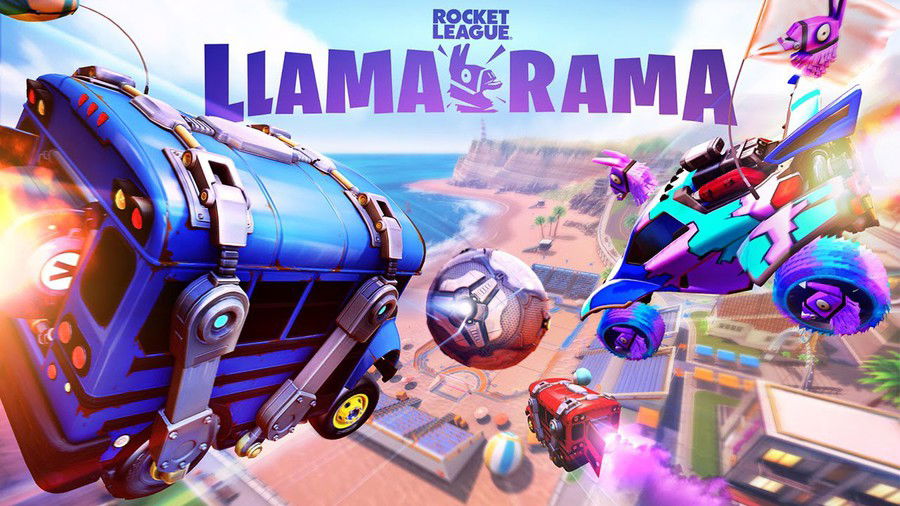 Fortnite X Rick and Morty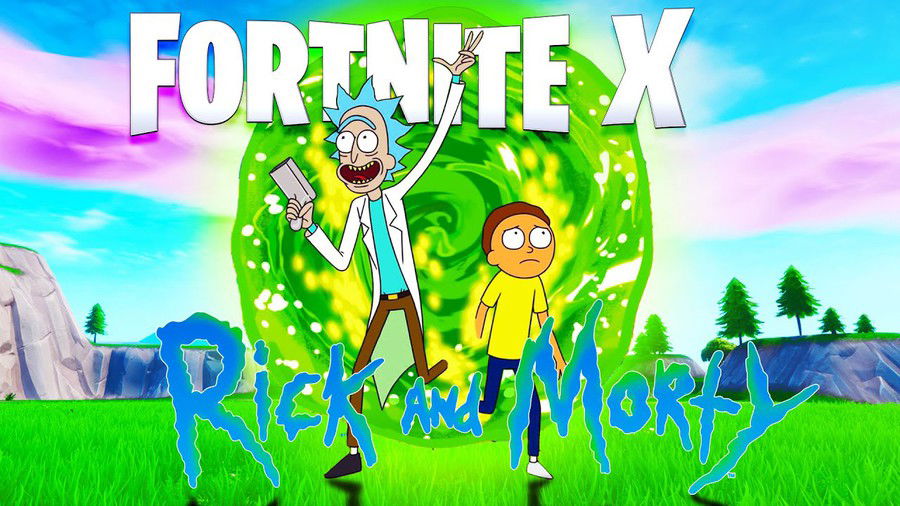 Rick and Morty is a successful series, and after exploding in audience years ago, Epic Games has already arranged a partnership. In this case, one of the protagonists of the animation, Rick Sanchez, was the highlight of the Season 7 Battle Pass.
Some time later, the Morty skin became available for a limited time in the Fortnite Item Shop.
Fortnite X Street Fighter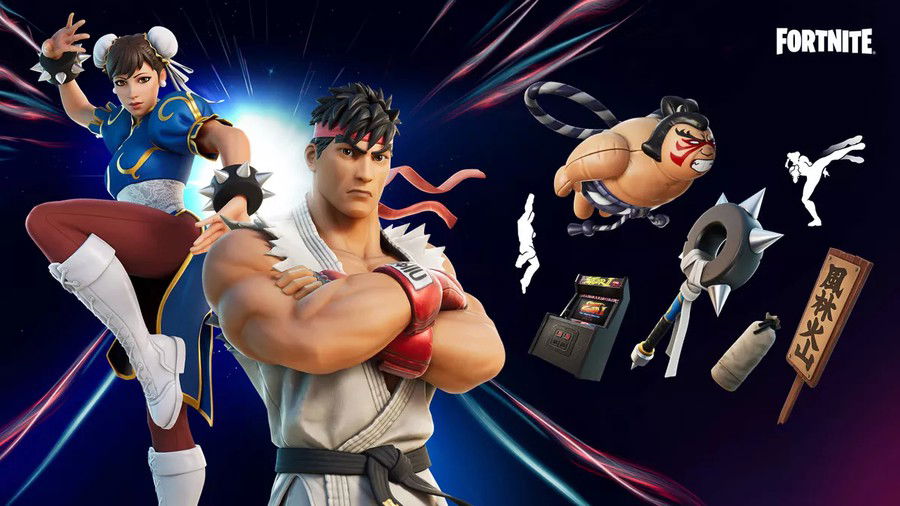 The greatest classic of fighting games also ended up in Fortnite. We're talking about Street Fighter!
This crossover captivated Battle Royale players a lot, especially the more adult audience that has many memories of Street Fighter.
The characters that received a skin in Fortnite were Ryu and Chun-Li, they were available in the item shop during a period in 2021.
A year later, another 2 fighters came to the Battle Royale, Blanka and Sakura.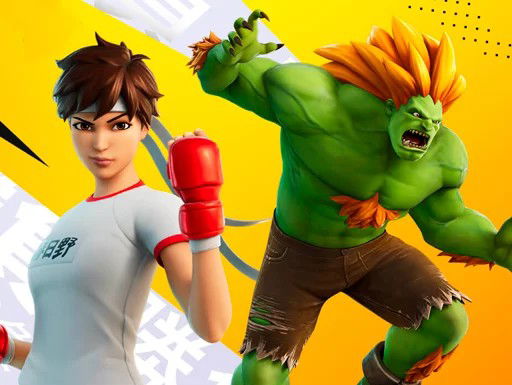 Fortnite X Naruto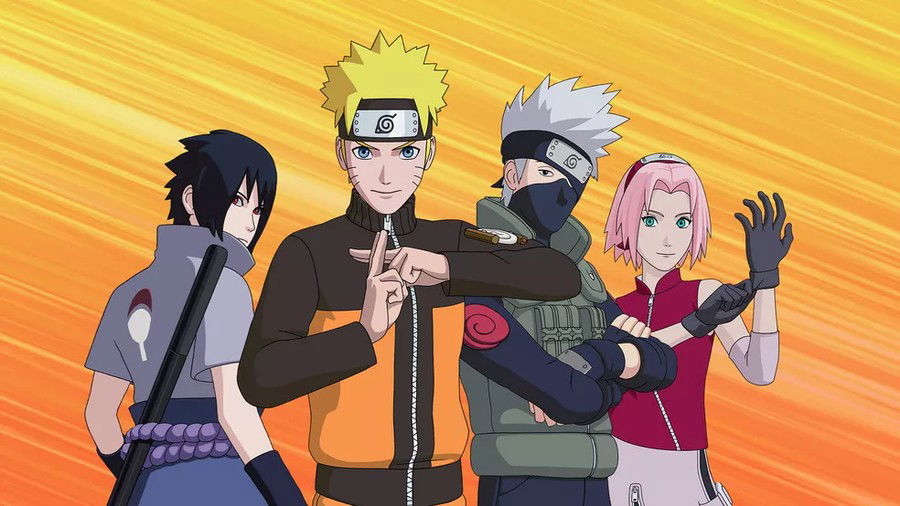 We'll see a little about anime now, and we're off to a good start: we're talking about the collab between Fortnite and the most famous anime in the world!
At the end of 2021, Epic Games announced this partnership, Naruto Uzumaki (with variant style Seventh Hokage), Sasuke Uchiha, Sakura Haruno (with variant style Sakura Uchiha) and Kakashi Hatake (with variant style Kakashi Hatake (ANBU)) were the skins that made it to the game.
We also had other cosmetic items, worth mentioning the remarkable Kyuubi glider!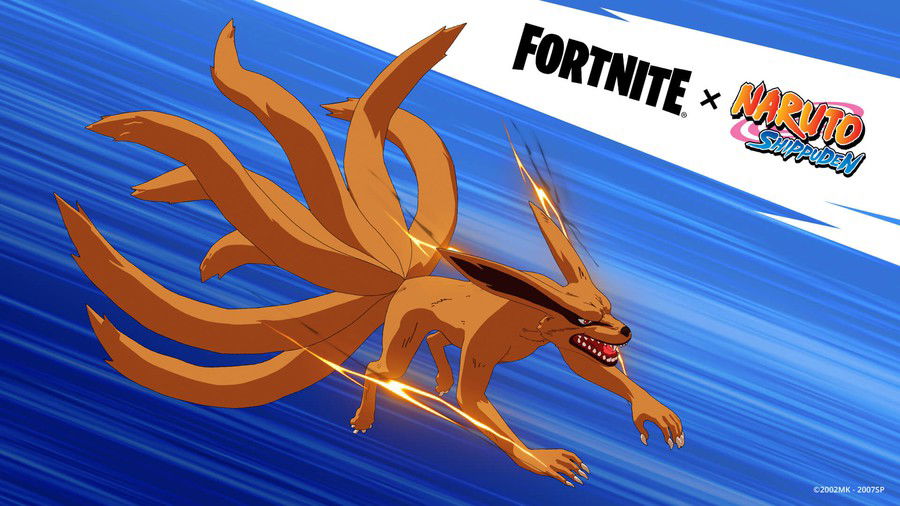 Fortnite X Dragon Ball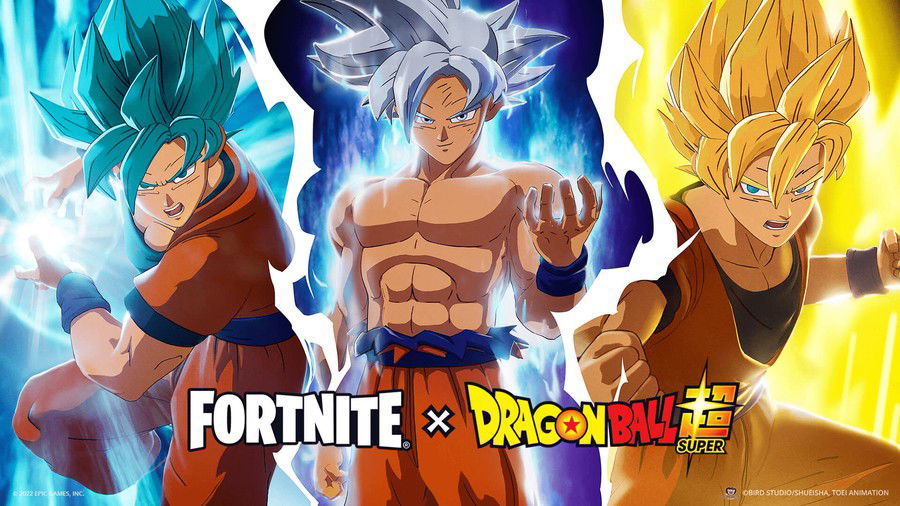 We can't talk about anime without mentioning Dragon Ball, a giant that competes for the title of greatest anime with Naruto.
Four Dragon Ball characters also came to Battle Royale, we're talking about Son Goku, Vegeta, Bulma and Bills.
In addition, a small "Battle Pass" called Power Unleashed came to Fortnite, and by completing it, the player unlocked various cosmetics and the Shenlong glider.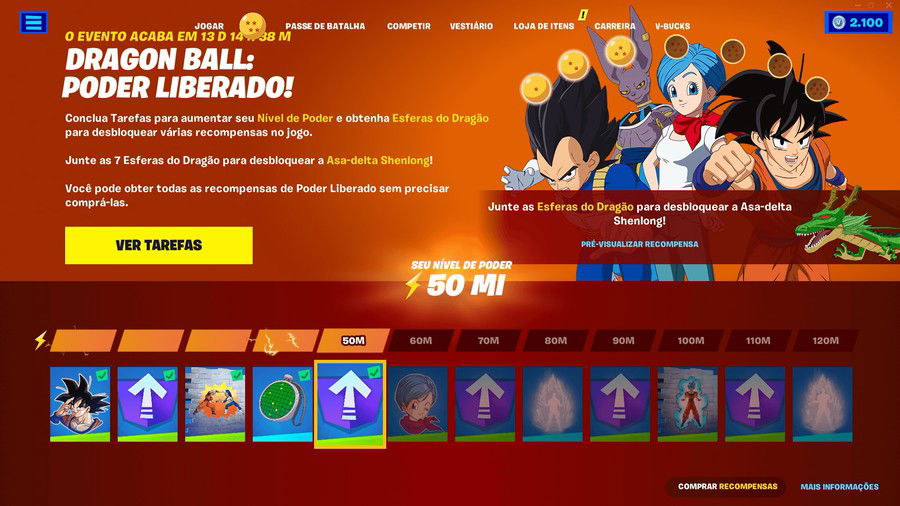 Finally, we had other numerous new features, such as the Kamehameha power that went to Battle Royale, a temporary mode and some episodes of Dragon Ball Super were broadcast on Fortnite islands.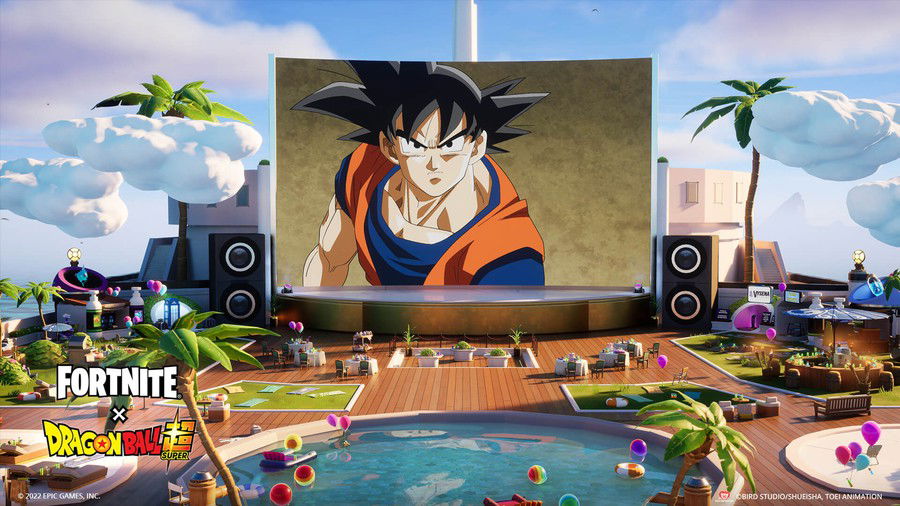 Fortnite X The Witcher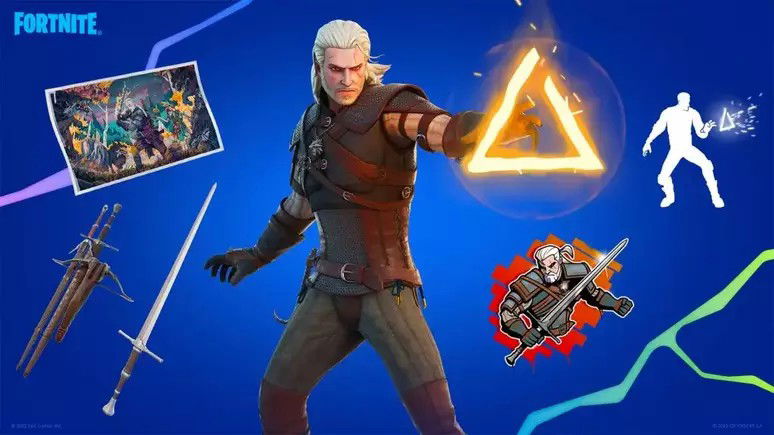 Returning to the gaming world, let's go to the most recent crossover from Epic Games, which happened with The Witcher, an incredible series of games. In fact, The Witcher 3 won Game of the Year at the 2015 The Game Awards, and it's still one of the biggest titles of its genre to date!
The partnership is running through Chapter 4 Season 1, so if we're still in that season as you read this article, there's time to grab the skin!
The protagonist of the franchise, Geralt of Rivia, received his own skin in Fortnite, in addition to cosmetics and his famous steel and silver swords. Most of these items were made available through an exclusive pass, check it out: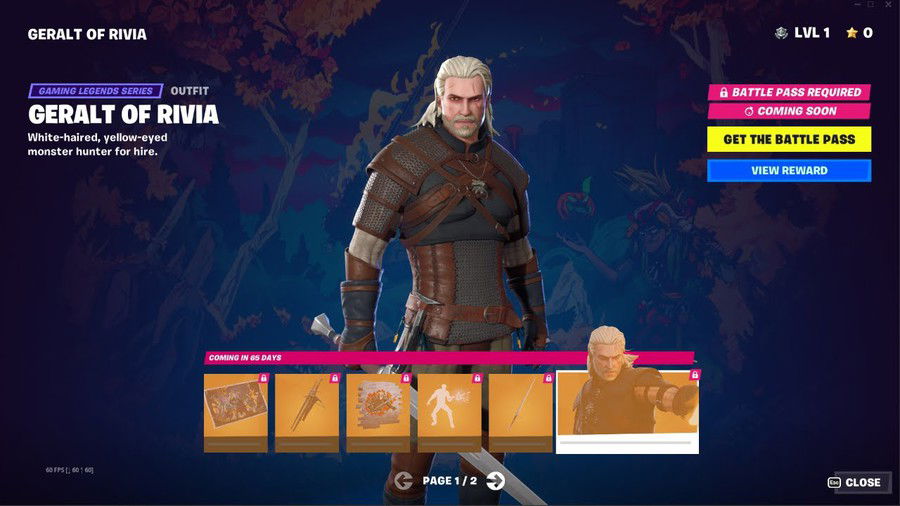 The only sword present in this pass is the steel one, to unlock the silver one you need to access the School of Llama
and perform some missions.
In fact, several of these missions ask you to enter themed worlds from The Witcher universe to complete challenges, such as Aard and Quen!
Fortnite X Borderlands 3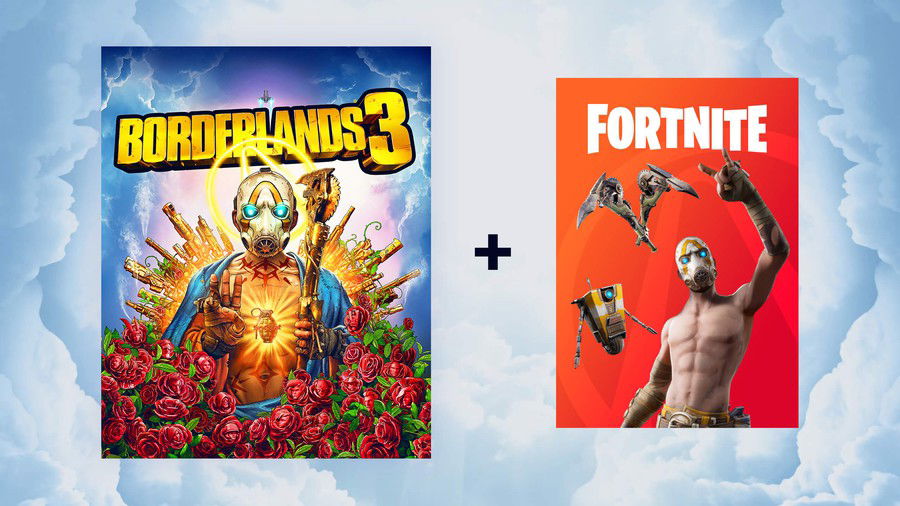 Epic Games made this partnership to publicize the launch of Borderlands 3, and also thinking about selling copies of the game in its store, the Epic Games Store.
A new bundle arrived in Fortnite at the time, the Psycho Bundle. This bundle offered three items, the Psycho Bandit skin, the Claptrap Pet back bling, and the Psycho Bandit's signature melee weapon.
This pack was sold normally in the store, but the interesting thing was the following: Players who had purchased Borderlands 3 from the Epic Games store by the end of 2020 would receive the Psycho Pack for free!
Remembering that, Borderlands 3 was not a small game - there were several copies sold around the world, and the Borderlands franchise is a resounding success.
Fortnite X League of Legends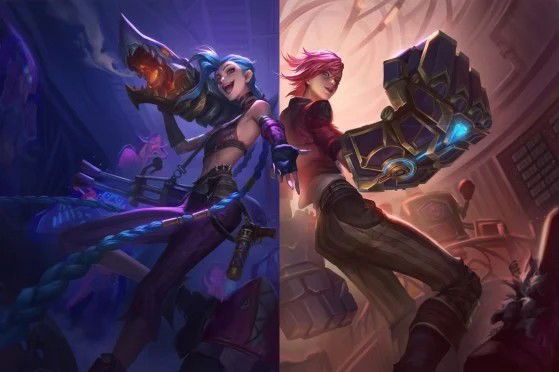 It's impossible not to mention League of Legends when we talk about phenomena in the gaming world. You certainly have played or know someone who plays it!
Riot Games expanded its horizons and launched the Arcane series on Netflix, bringing LoL to TV screens as well. The animation premiered on November 6, 2021, and had immense publicity, including Riot opening exclusive restaurants at Ifood that served snacks and hotdogs, and these establishments presented consumers with Arcane gifts.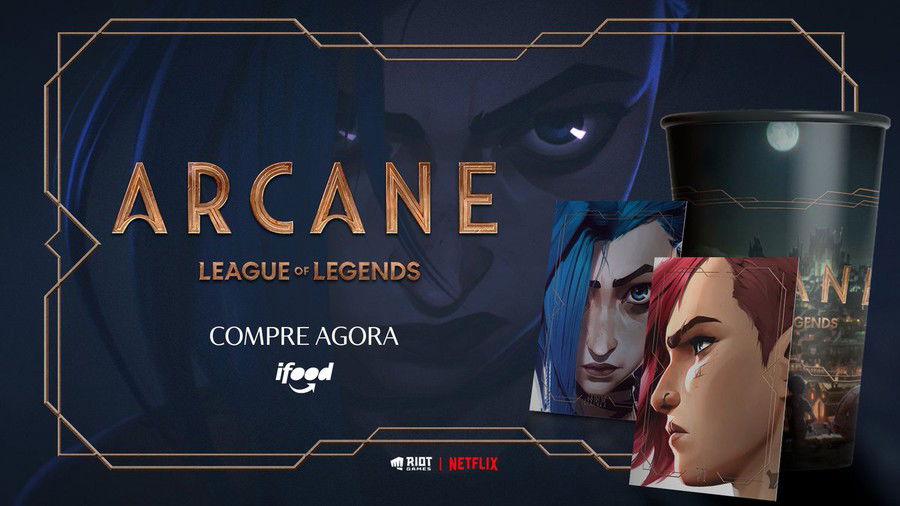 A game with a huge community like Fortnite couldn't be left out of this promotion process, so League of Legends brought the skins of the series' protagonists to Battle Royale, Jinx and Vi! In addition to the skins, we also had other cosmetics, check it out: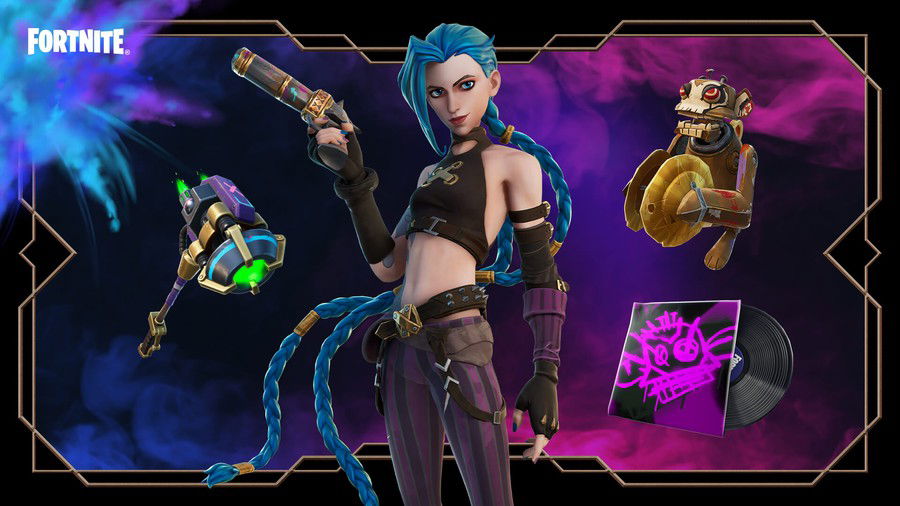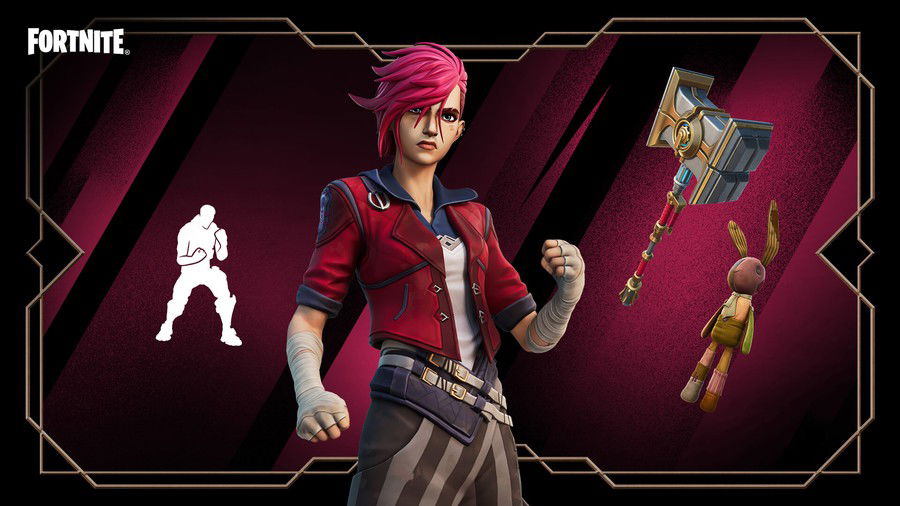 Fortnite X Star Wars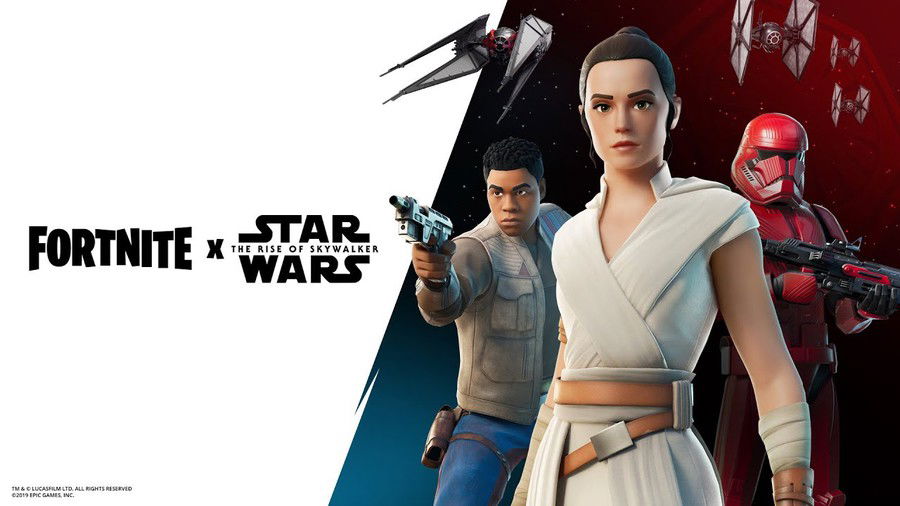 Now let's go to the 3 best Fortnite crossovers in my opinion, starting with Star Wars!
This collab has already started with a live event: players who were logged in on 12/14/2019 at 4:00 pm PDT saw an exclusive scene from the movie Star Wars: The Rise of Skywalker.
Those who witnessed this moment also received the Tie Whisper glider.
Not to mention the launch of three skins, Rey, Finn and Sith Trooper.
The partnership was insane, then we had other events, game modes, including the Light Sabers mechanic, were inserted into Battle Royale.
New costumes too, of course, worth noting: Darth Vader, Luke Skywalker, Obi-Wan Kenobi and Stormtrooper.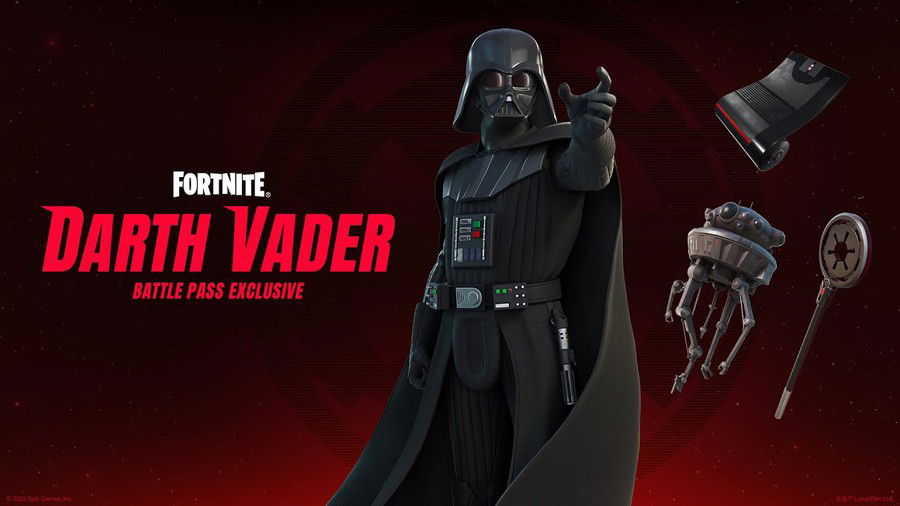 Fortnite X DC Comics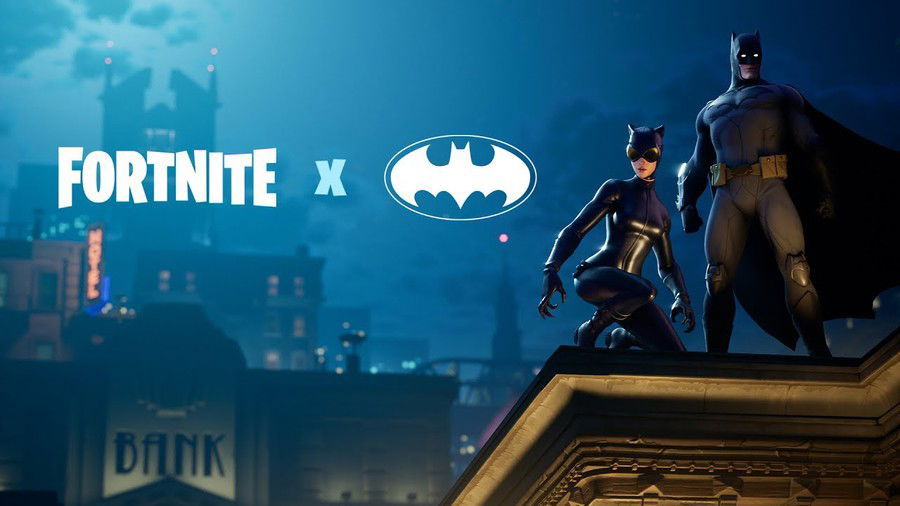 For me, we're talking about Fortnite's second-biggest partnership. This crossover went so far that it went beyond the screens and into the real world!
It all started in 2019, when Fortnite announced Batman and Catwoman skins in the item shop. A challenge has also arrived to grant other cosmetics for free.
From there it was only progressing, some Justice League heroes also came to the game, such as Aquaman, Wonder Woman, Flash and Superman.
The villains Joker, Harley Quinn and Poison Ivy also appeared in the Battle Royale!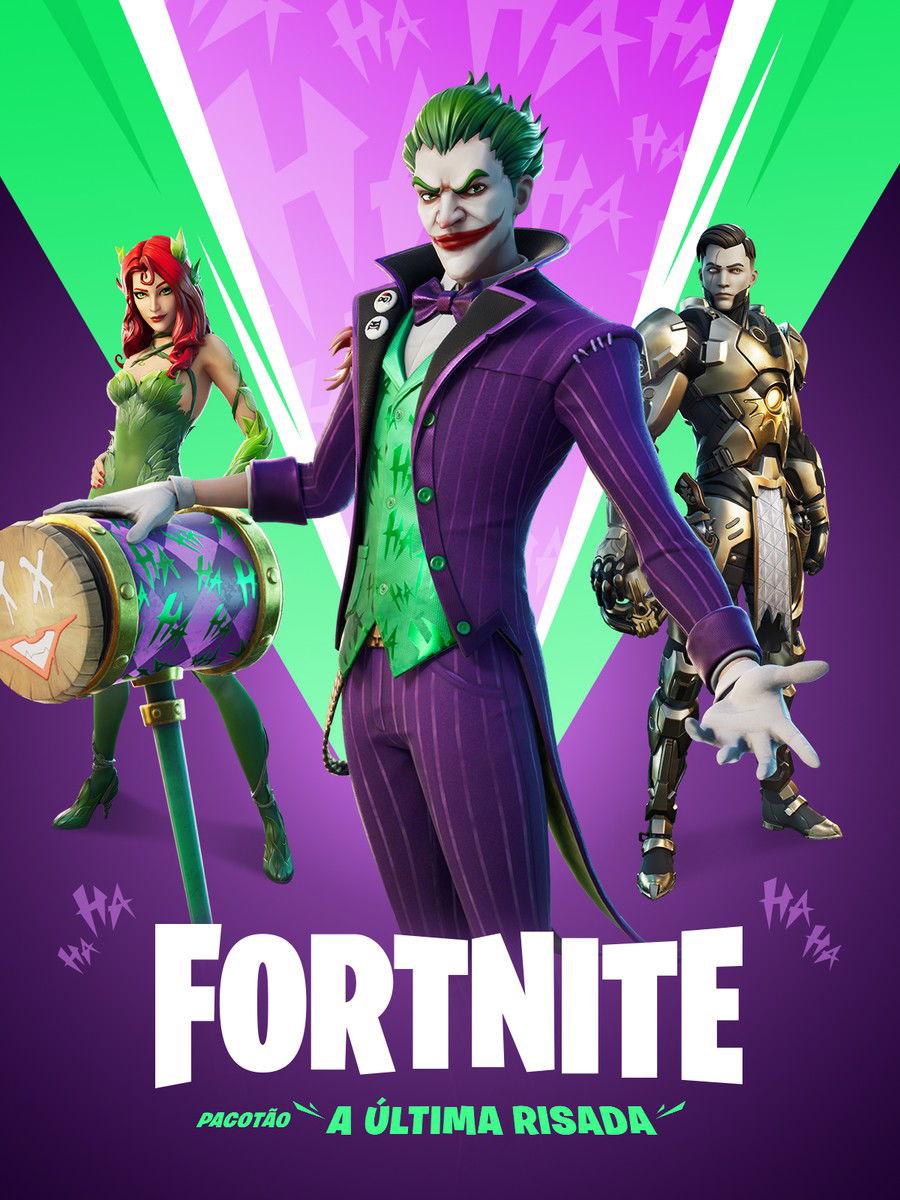 Other skins very dear to the community are those of Beast Boy and Raven, from Teen Titans
Finally, we will talk about DC Comics in partnership with Fortniet. Initially, a series of comics called "Batman/Fortnite: Zero Point" was released. This story has 6 volumes and was published in 2021.
Months later, in the same year, another comic was announced, "Batman/Fortnite: Foundations". Fans who purchased the item had access to a code to redeem the Batman Who Laughs skin.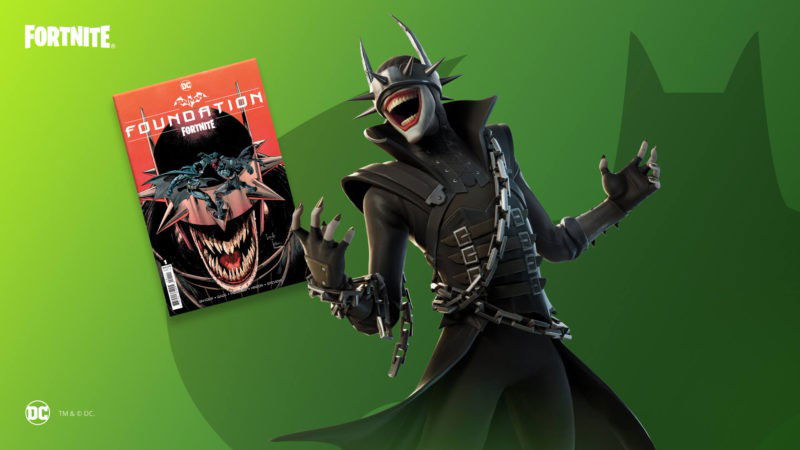 Fortnite X Marvel Comics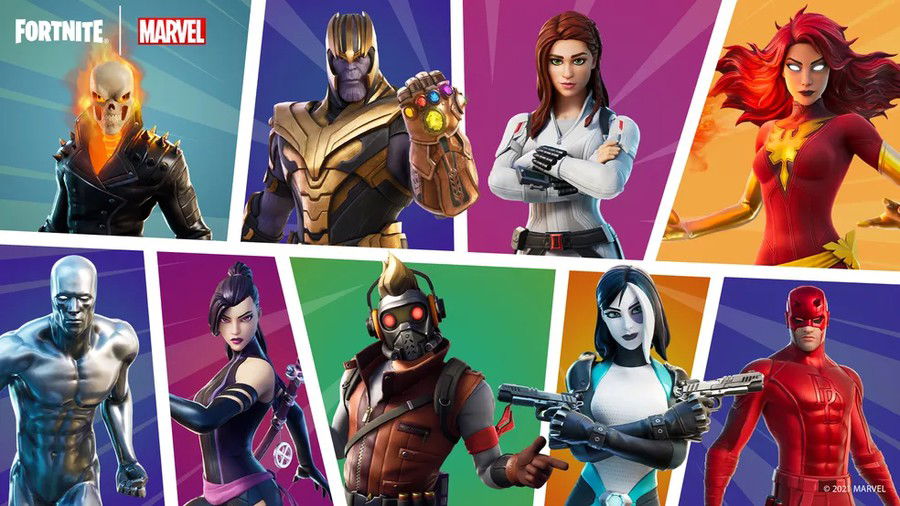 By far the biggest collab Fortnite has ever had. Including this partnership, like DC, also received a set of comics.
The partnership began in 2018, intending to promote the new Marvel movie, "Avengers: Infinity War", including adding the Infinity Stones mechanic in the Battle Royale and players could transform into Thanos !
A year later, the sequel to that film hit theaters, Avengers: Endgame. And the crossover with Infinity War was so successful that one more event was made, this time even bigger.
Players could use the weapons of some avengers in an exclusive game mode. It was also during this period that the first Marvel Series skin was for Fortnite, the Black Widow!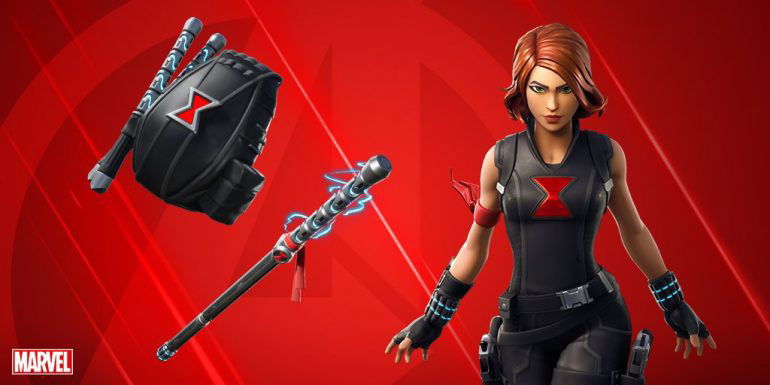 There was also a live event at the end of 2020, players had to war against Galactus.
They also had the comics "Fortnite X Marvel: The Zero Point War".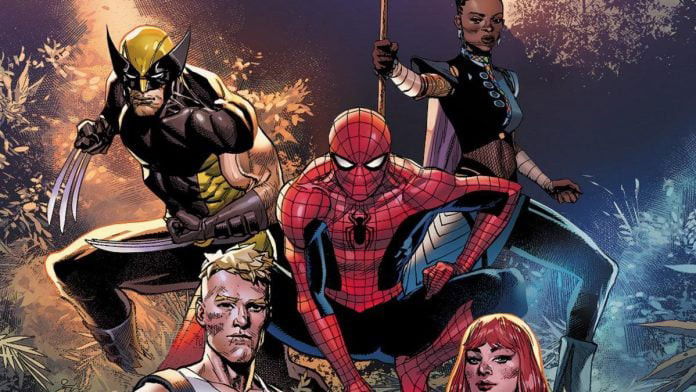 This series of comics has 5 volumes, and you can find it for sale on sites like Amazon.
Finally, we have several other skins, the main ones are: Deadpool, Spiderman, Doctor Strange, Thanos, Captain America, Iron Man, Hulk, Hawkeye, Ghost Rider, Ant-Man and Venom.
Conclusion
Did you like the article? Leave your feedback below, enjoy and tell me which skin is your favorite!
Thanks for staying until the end, see you later!