Diablo IV will arrive on June 6, 2023 and its Pre-Order is now available for the following platforms: Windows, Xbox One, Xbox Series S/X, PlayStation 4 and PlayStation 5.
But the Gates of Hell were opened early between March 17th and March 20th, when players worldwide who pre-ordered Diablo IV were able to access the game's beta.
I was one of those privileged ones, I played for hours, always paying attention to important topics like story, graphics, gameplay, bugs and other factors. Now I come to bring this analysis to you who didn't have the opportunity to test the game, or need a second opinion on Diablo IV.
Honestly, I was afraid of being frustrated, even more so after the negative reviews on Diablo Immortal, but Diablo IV exceeded expectations and showed why this franchise is so successful.
Diablo IV's Story
The RPG focuses a lot on the story and with several cutscenes, right at the beginning we see the invocation of Lilith. The Daughter of Mephisto has returned to Sanctuary.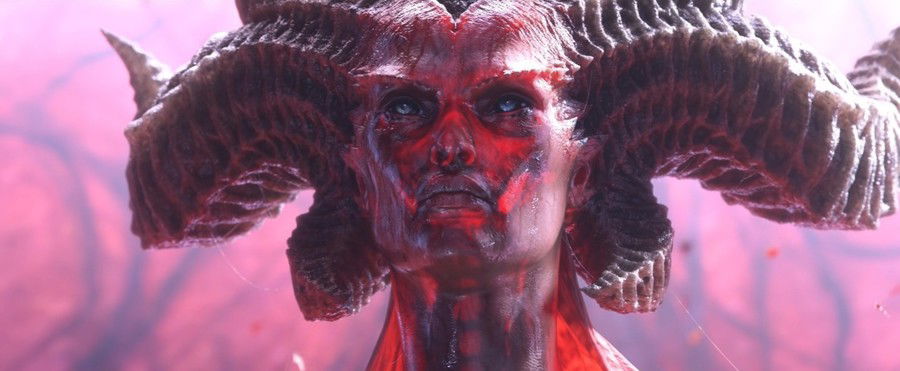 She corrupts and deceives several humans, some even perform rituals and cults to idolize Lilith. This new era brought betrayals, a human trying to deceive the other, fights between mother and daughter, hatred against other religions, among other problems, and all this makes the story even more captivating and surprising, I didn't expect all the twists already at the start of the game.
In one of the scenes, humans revolt against their own religion in a blind and violent way, beating the priest of the cathedral they attended, just to please Lilith.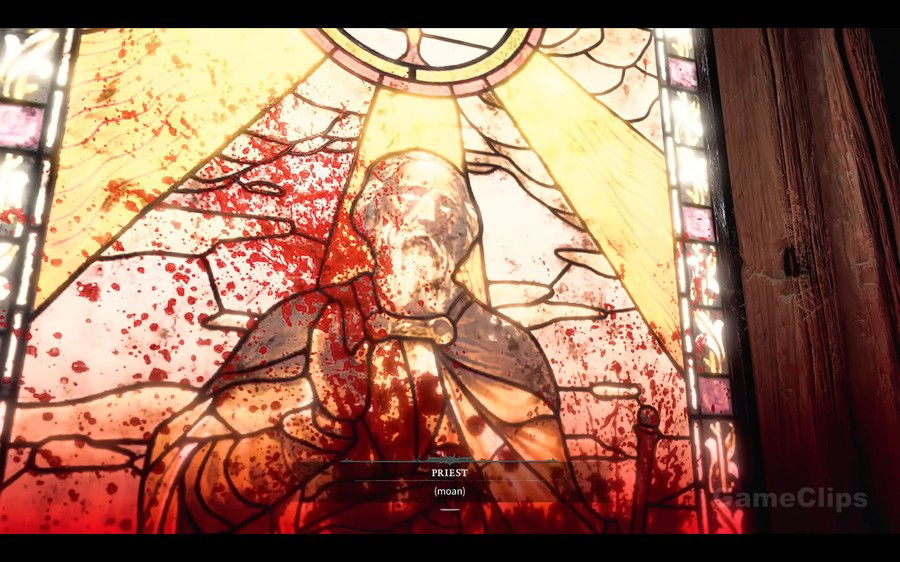 Our character can see past events through the Blood Petals, which reveal some incredible scenes of the Daughter of Mephisto , generating some interesting mysteries that will be revealed as the plot unfolds.
Logically, we didn't have access to the entire story of the game, however, what was presented to us was very well done and had great repercussions from the fans. Until then, Lilith is being a great antagonist (one of the best villains in the franchise), in addition to the plot twists throughout the plot.
Graphics and Sounds
As already mentioned, the title features numerous scenes between missions, which increases (a lot) our immersion in the game, and of course, at these times we forget the gameplay and focus on the story, graphics and sound effects.
The story we already mentioned earlier, we will focus on the other two points now.
The graphics are beautiful. I feel like I'm in a movie, the settings and the details of the characters and objects call attention, I loved it. The game is also a bit "violent", sometimes we come across animal guts, for example, and everything is very well-designed, matching the real world.
The skin and details of the characters are also surreal, it was impressive.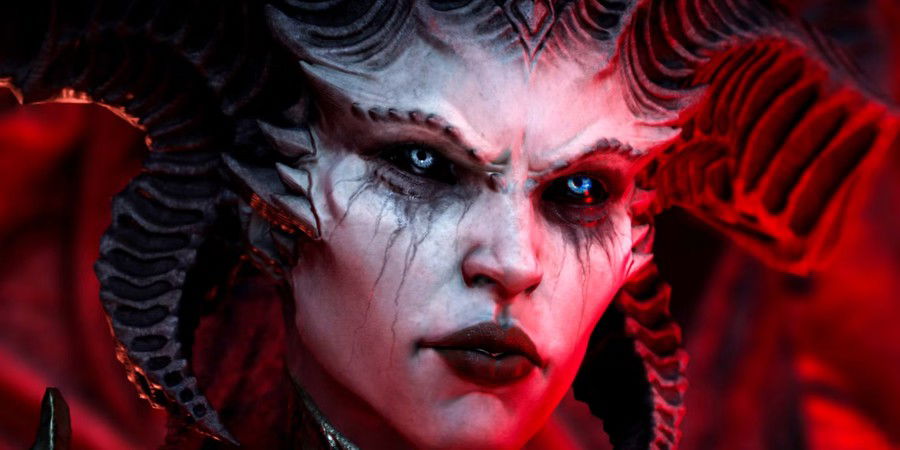 About the sounds, they are indescribable, I played the whole time with a good headset, and I feel that this improved my experience even more. During some cinematics, we heard sounds of branches, carriages, and I literally felt inside the environment of Diablo IV.
The soundtrack and dubbing are also excellent and attractive, but the highlight here goes to the graphics and sound effects. Blizzard has always had great performances in these areas, and managed to do so once again!
Diablo IV setting
I've already mentioned violence, blood and guts from a horse. It is possible to notice that the setting of Diablo IV is much more violent than that of its predecessor.
In addition, the game bets on a much darker and gloomy theme, recalling the classics. This theme goes well with the aggressive story full of mysteries.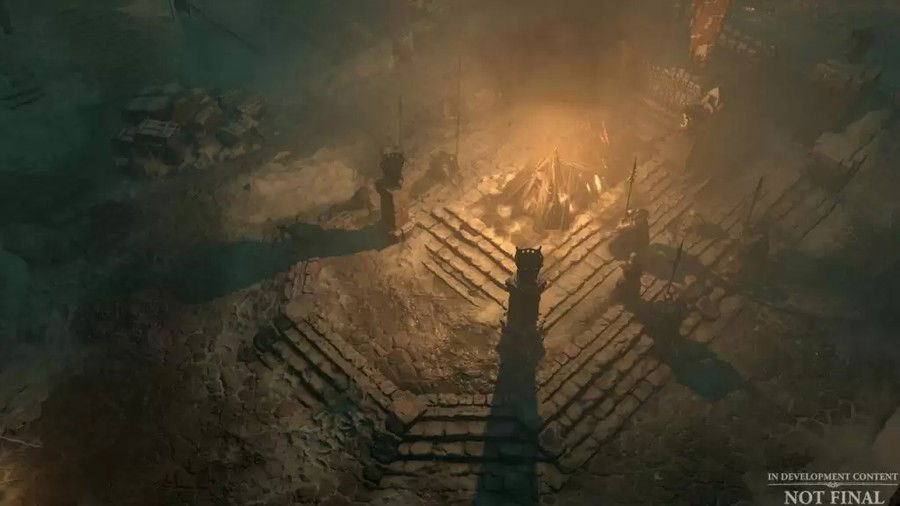 Diablo IV Classes
Probably the only point where Blizzard's new release misses out, containing only 5 classes for you: Barbarian, Sorcerer, Rogue, Necromancer and Druid.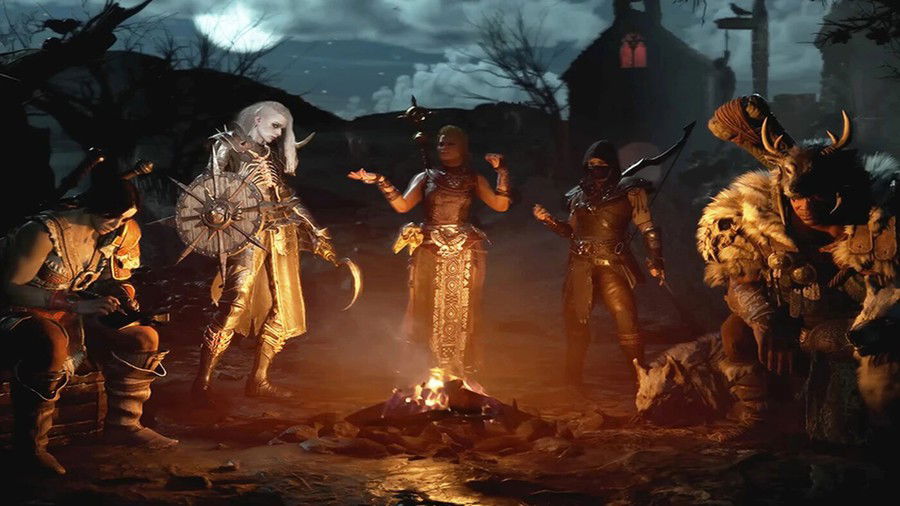 Since my focus was on story and progression, I didn't have much time to create new heroes, and I only focused on two: a Rogue and a Sorcerer.
I can assure you, both classes are incredible and a very fun to play with.
The coolest thing is that each class has a skill tree, where you can specialize your character the way you want.
I played a lot with Rogue, and it was possible to see short-range skills, others at a distance, the game offers several styles of combat for the most diverse players.
I also noticed that they had "passive" abilities that focused on a specific bonus, like critical strike, movement speed, attack speed, or lifesteal.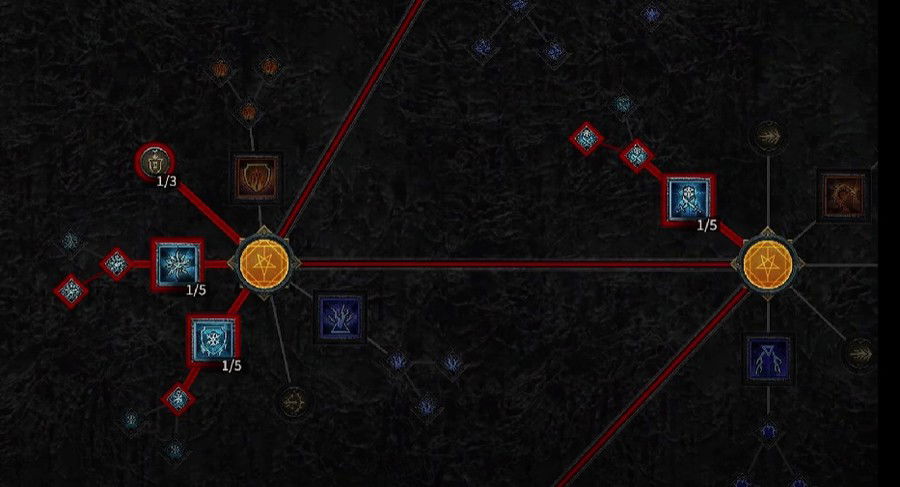 Despite being few classes, they are fun, well done, and you can specialize in some aspect through this skill tree. It's better to have 5 great classes than 10 boring classes, so even though there were few, I liked the result.
Gameplay and Combat
Since we're talking about classes and skills, why not make amends for combat?
For many, this is the most important part of any game, and it doesn't let us down. Every minute, waves of enemies appear to eliminate us, so the fight is very present in the game. The numerous skills and combat styles also help you not to get bored.
If you're not used to playing Diablo, maybe you can confuse some commands during battles, as walking and attacking enemies share a same button.
It's quite difficult to play like this, and if you go a long distance, you'll have to keep dragging the mouse backwards (to run away or "fall down"), and then move radically forwards (to hit the enemies). This can generate some miss clicks, making you miss some moves or even walk to the wrong place.
But even if you have a little difficulty, you will quickly get used to it, at skill level 7, you release other skill slots, which use keyboard numbers instead of mouse buttons. Then you can walk backwards with the mouse, and tap forward with the keyboard, making your gameplay more fluid and efficient.
Diablo IV Bugs
Does Diablo IV have too many bugs? That's what we'll see now.
I played an early Beta, so it was expected to find some bugs, but it was much smoother than I imagined, and I only noticed 3 problems.
Firstly, some subtitles are delayed compared to the game's audio and cutscenes, which can be a bit annoying.
Then I had a problem connecting to the server, I also saw other players reporting this error, but it only happened to me once.
Finally, I noticed that in some cases, when I was going to release a skill, the animation happened twice. The skill was cast only once, but the animation was repeated.
For a game in development, it performed very well, without any crashes. The bugs were minor (at least for me), and I imagine Blizzard will fix them without major difficulties.
Is Diablo IV worth buying?
The game takes the few good points that Diablo Immortal brought, along with familiarity with classic Diablos features and progress, blending the best of both worlds.
So, the game is great, it was a unique experience, and it will get even better on the release date.
The Standard edition costs $69.99, and the Ultimate version costs $99.99 Regardless of the platform (PC, PlayStation, Xbox), the prices are the same.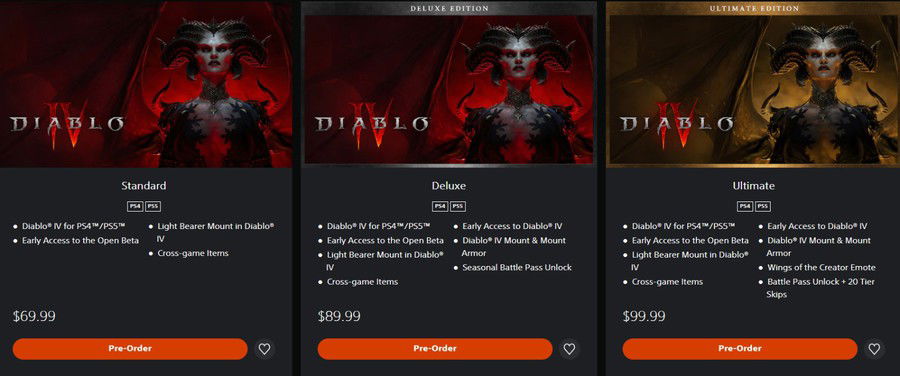 For those who have a good financial situation, and can spend that much on a game, buying Diablo IV will be a great choice, despite being expensive, it delivers much more than other cheaper games.
In my opinion, Diablo IV scores 8.5 out of 10, the game is perfect when it comes to story, dialogs, graphics and sound effects. Being able to go many different paths from one class when it comes to skill is wonderful, but the combat isn't all that different compared to other titles in the franchise.
The issue of bugs and price tags weren't considered for the final grade; the price is relative, it goes from the reality of each one. And the bugs were small and irrelevant, even more so for an early beta, as already mentioned, I imagine that Blizzard will solve them by June.
In short, if you consider yourself a fan of Diablo or RPG, you can purchase it by accessing this link
.
That's all for today! I hope you enjoyed our article, see you in the Sanctuary and until the next time!