What is VALORANT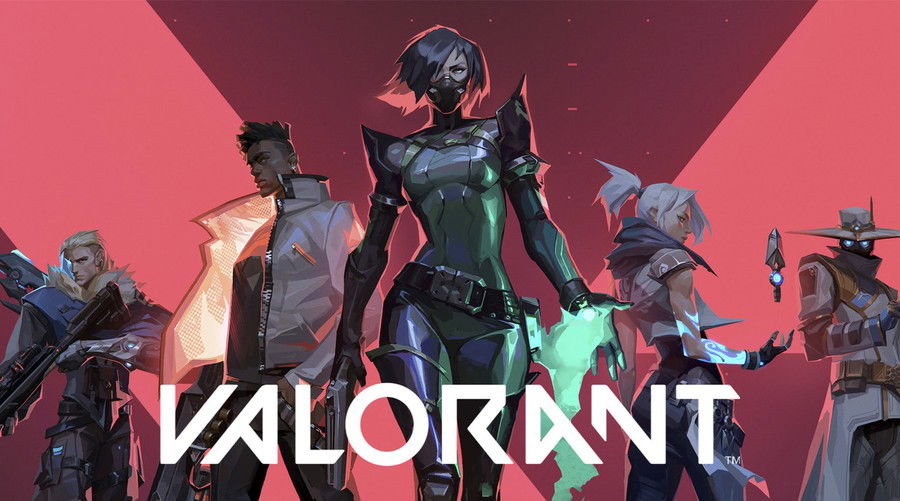 VALORANT is Riot Games' Multiplayer First Person Shooter, or FPS, for short.
As other FPS titles, it is a gun combat focused game, with fast paced gameplay, a five player team system, and a point based system through rounds to determine the winning team. In VALORANT, we have 19 agents (currently in the game's 5.1 Patch), each with their specific skills (now defined as the subgenre "hero shooter", an important trait of this FPS version by Riot Games), and their specific roles.
In this article, you will learn a bit about agents and their roles, and find out who is the best agent to start learning a role, either as a beginner player or as a veteran player who is considering switching roles.
So, let's go!
Duelist
The Duelists' role in VALORANT is to be able to perform the best you can in direct combat against enemies. Agents of this role have skills that help them have the biggest advantage possible in these combats. Duelists usually have the biggest kill participation percentage, and perform very well alone. If you like focusing on kills when playing, and already have some experience with the FPS mechanics, this role is perfect for you.
Observation: In general, this game will require you to master the "shooting" mechanics of the FPS genre. Though some agents' roles end up not being too focused on this aspect, in high levels, all roles have as their solid "base" a good grasp of "shooting" techniques.
As duelists base themselves a lot on kill participation, these techniques are very important. But don't worry, because I've prepared two Duelist options to start playing: One if you already have a good mastery of FPS games, and one if VALORANT is your first FPS.
Phoenix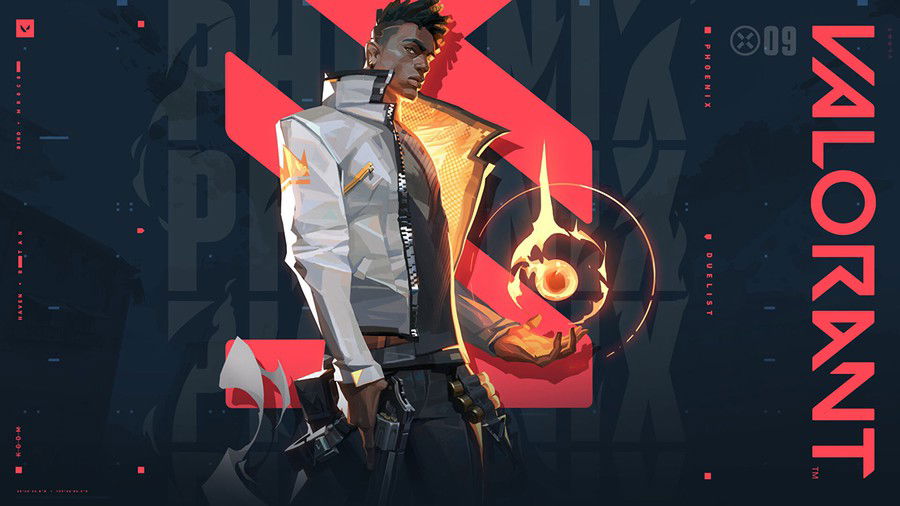 Phoenix is one of the basic VALORANT Duelists. He has self-healing skills, blindings, and an ultimate that makes him immortal for some seconds, which can be used in many different ways during combat.
Curveball is your blinding. It can be cast either to the right or the left. Be careful, because this skill blinds anyone who looks at it, including allies and yourself. This skill is perfect as an opener to your combat.
Hot Hands is a puddle of fire that can heal Phoenix, and also deals enemy and ally damage. Use it when you're low in health or when you want to force an opponent to leave their position.
Blaze is a wall of fire, capable of giving you great tactical map advantage during combats. This skill is great to take out enemy team vision and it is quite large. Great for helping out your team to engage with you in combat. It also heals Phoenix.
Run It Back is your ultimate, which makes you immortal for some seconds. Be careful, because once the effect is over, you will be teletransported back to the place in which you activated your ultimate, so don't activate it in vulnerable places. It can be used to take down that round when only you stayed alive, or to get information about the enemy team's positioning, etc. It is quite versatile.
Phoenix is simple to understand and play, and that is why he is perfect for beginners. But his simplicity is also his weak spot, because there are agents in high tiers who bring out more complexity and utility to the game.
Reyna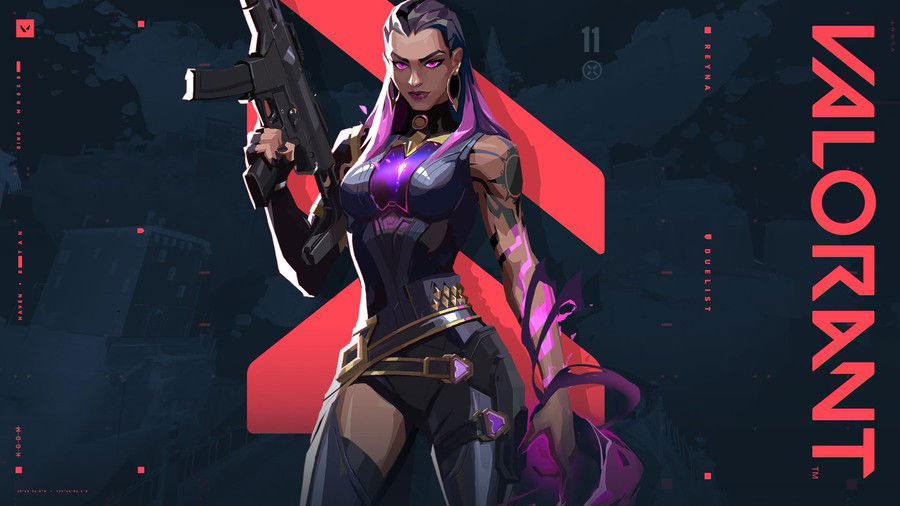 Reyna is one of the most popular Duelists in all VALORANT. Her duel potential is incomparable across the whole game. She has self-healing skills, invulnerability, blindings and her ultimate increases her combat potential in all levels.
Devour is her self-healing. After killing an enemy, you can instantly and fully self-heal by using this skill. Besides that, this skill can reach "overhealing", increasing your armor. If your ultimate is active, this skill will activate automatically after a kill without consuming any resources. Use it after you get a kill every time you can.
Dismiss makes you intangible for a few seconds. If your ultimate is active, it also makes you invisible. It is perfect for repositioning after a kill.
Leer is your blinding. Unlike Phoenix, this skill doesn't blind your ally team too. Again, as Phoenix' Curveball, it is great as an opener to your combats.
Empress makes Reyna enter a frenzy, in which your two first skills are enhanced and you also gain firing speed, equip and reload speed. It is reset every time you get a kill, increasing its duration. This skill is what makes Reyna have such a powerful combat potential, as she gains advantage across all her skills.
Reyna is an extremely strong agent, with incomparable combat potential. But she requires you to kill enemies. So, get a good grasp on how to kill your enemies before you play her.
Sentinel
The Sentinels' role on VALORANT is to defend your team, a planted spike, positioning, whatever it is.
Agents with this role usually have skills that affect the map and team positioning. Sentinels are also usually responsible for keeping a lookout for flank attacks, that is, protecting your team so it's not ambushed through the rear or other sides. If you like playing as a team and affecting the map, this role is perfect for you.
Sage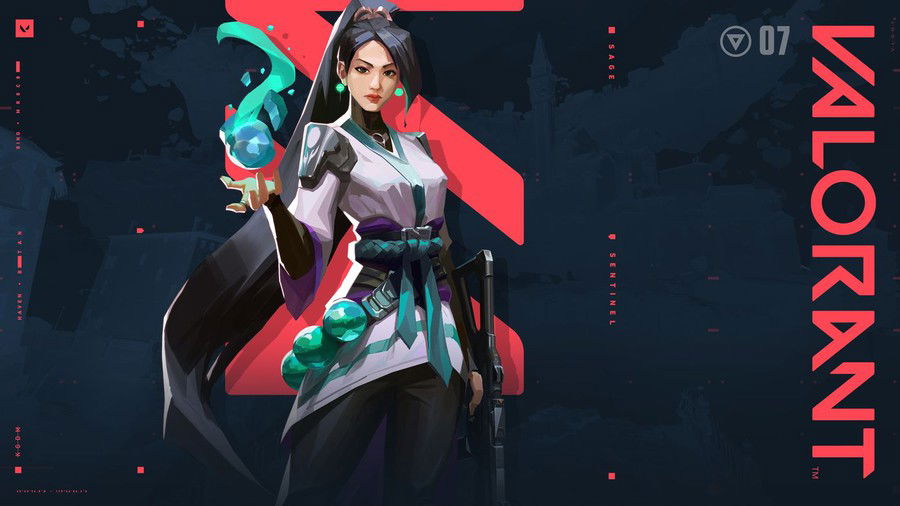 Sage is VALORANT's basic Sentinel. Practically all players at some point have played her. Even with a seemingly simple design, this agent is extremely strong because, among other things, her ability to affect the map and even revive allies.
Slow Orb is a two charge skill that casts ice on the ground, slowing anyone who passes through it. All players are affected by it. It restricts mobility, making it possible for your bullets to hit more accurately.
Healing Orb is your healing, present only in Sage among all the Sentinels. It can be self-cast or cast on allies, thus making Sage renew her team's durability, and allowing for better trades in combat.
Barrier Orb is a solid wall of ice, used in specific map locations to obtain tactical advantage. To use this skill, think about where your enemy is more likely to come in, be it on defensive rounds, in which this skill particularly shines, or in offensive ones, in which this skill will be used so the spike can be more safely planted. It lasts for a long time.
Resurrection as the name already says, revives allies. The effect takes a bit to take place, and because of that, many times the enemy team will kill the revived ally as soon as they come back to life, in case you use this skill in a vulnerable place. But you can take advantage of this to trade out as soon as your ally is the focus of bullets. When used in a safe place, it can guarantee a number advantage to your team.
Sage is a safe option that can impact the game in a simple and direct way through map and ally defense. In high levels, the flexibility of this agent also allows for offensive plays.
Initiator
The Initiators' role in VALORANT is, as the name already says, to initiate a terrain dispute and push enemies that are defending an area out of it. They have skills that force enemies to give up their positions, such as blindings, stuns and damage. If you like taking the lead, this role is for you.
Breach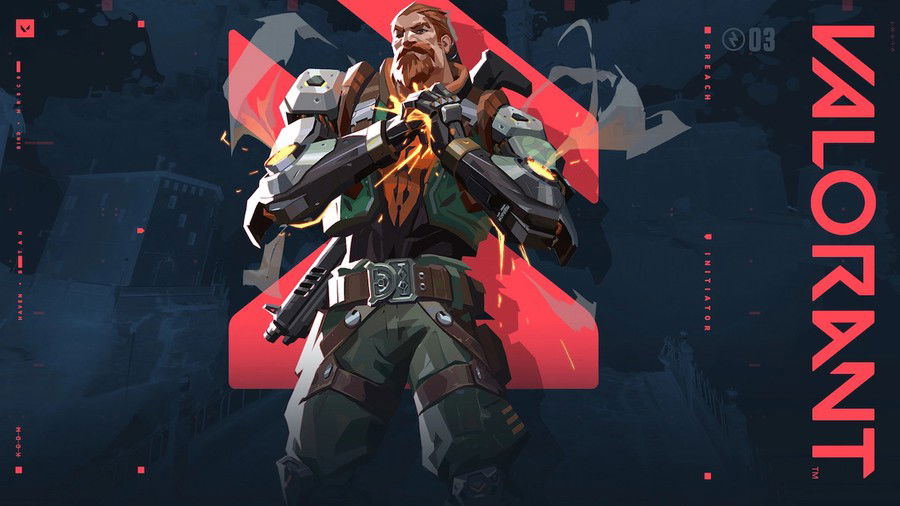 Breach is also one of the basic VALORANT Initiators. He is characterized by his stuns, which are quite impactful when you're trying to conquer map space. To master this agent, you will need a lot of proactivity and courage, but in case you do, you may be the most impactful player during your matches.
Flashpoint is your blinding. It needs to be used through a wall, so practice a lot using this skill so that you can hit as many enemies as possible with it.
Fault Line is an AoE stun that can be charged to last for longer. It covers an extensive area of terrain.
These two skills can be used to start an area takeover, depending on which one of them you think can be most impactful. Use them with creativity and intelligence.
Aftershock is a blast through a wall. It deals a reasonable amount of damage and it is quite good to make someone give up their positioning.
Rolling Thunder, your ultimate, is an earthquake on a high scale. This skill is very extensive and not only stuns, but "knocks up" anyone in its area. Perfect to take over a difficult area to conquer and start out epic duels against the enemy team.
All Breach's skills affect his allies too, so this agent's biggest difficulty is to make your skills only hit your enemies, and not your allies.
Controller
The Controllers' role in VALORANT might be one of the hardest to master. They aim to control the terrain, be in an offensive or defensive way, through tools such as smokes, stuns, blindings and even poison. To master this role, it is necessary a good grasp of VALORANT maps and a lot of creativity, strategy and flexibility.
Brimstone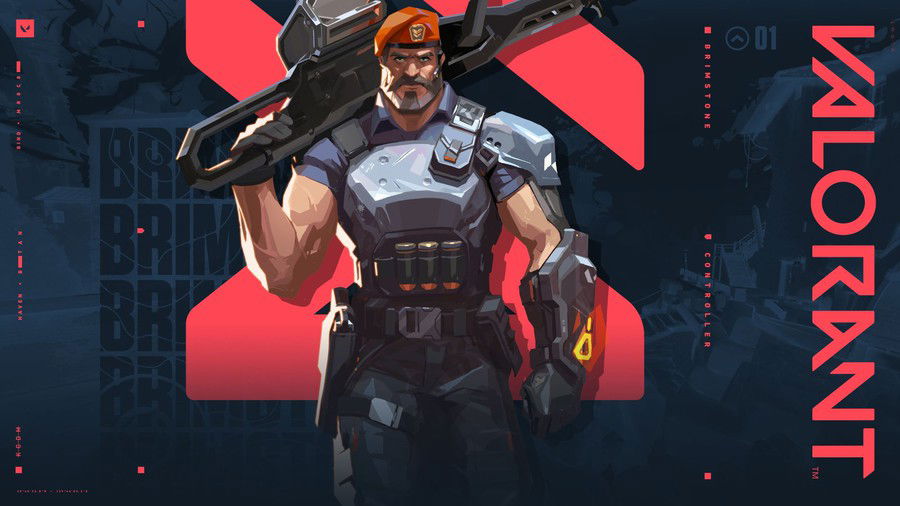 Brimstone, our last agent, is also a basic VALORANT Controller. This agent's skills look simple, but when used creatively, they can bring victory to your team. As other controllers, he has damage, smokes and ally enhancing skills.
Incendiary is a grenade that spreads fire through an area on the ground. It deals a lot of damage and it is perfect to push out an enemy from their positioning.
Sky Smoke is your main skill. This skill allows you to put smoke zones in a vast area, which lasts for a long time. Use your strategic skills to take out enemy vision in the most impactful way.
Stim Beacon creates an AoE field that gives you and allies shooting speed, or "RapidFire". It is a more secondary skill, but it also gives you advantage over your enemies.
Orbital Strike is your ultimate. Perhaps the ultimate with the most damage-to-area percentage in the game, this skill launches a laser attack in a big circle area on the map. It lasts for a long time and it is quite extensive, so use it well to get a kill or make your enemy give up a position.
A well-played Brimstone is capable of controlling the game skillfully, bringing unexpected victories to your team. However, you need to study the VALORANT maps thoroughly and get a good grasp of different strategies to master this agent and his role.
Conclusion
These were our Top 5 agents to start playing Riot Games' FPS, VALORANT! I hope you've enjoyed it, and I hope to be able to write more articles like this one for you all soon! Special thanks go to all that helped me compose this summary :)
See you next time!