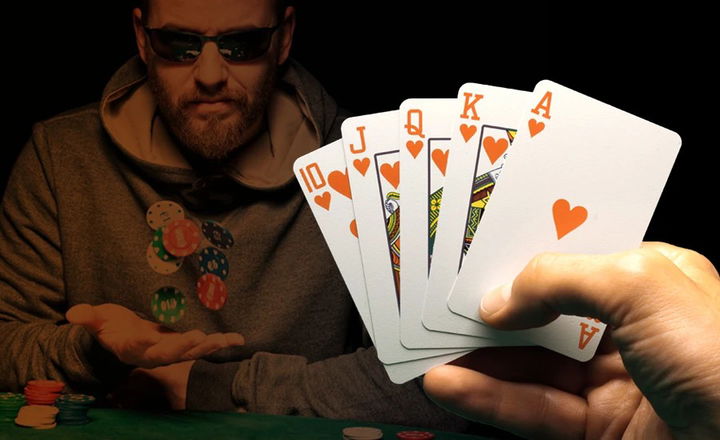 7 Tips to Improve your Bluffing at Poker
09/29/22
0 comments
Seven important tips for beginners to strengthen their skills at bluffing on poker!
Edit Article
Poker is a complex game, not only because of the need to memorize the right combinations of cards and constantly work with the resource management of your chips. The game also has a significant part of what we can call a "mind game" - understanding the perspective not only of the table, but of the other people around you and taking advantage of this at opportune moments to tilt them or to encourage them on taking wrong decisions.
Bluffing
is a common practice in poker, and an art to be mastered with a lot of practice, experience and obviously some mistakes too. But the right use of this feature can bring you great benefits in the middle of a match. In addition, understanding bluffing and mind games also helps to understand and evaluate the opportunities when placing a bet on platforms like
Ufabet Casino
, as this knowledge also serves to assess risks and rewards.
Therefore, we separate here and in a practical and easy to understand way, seven tips on how to bluff in poker and maximize your odds!
Seven Tips to Improve your Bluffs at Poker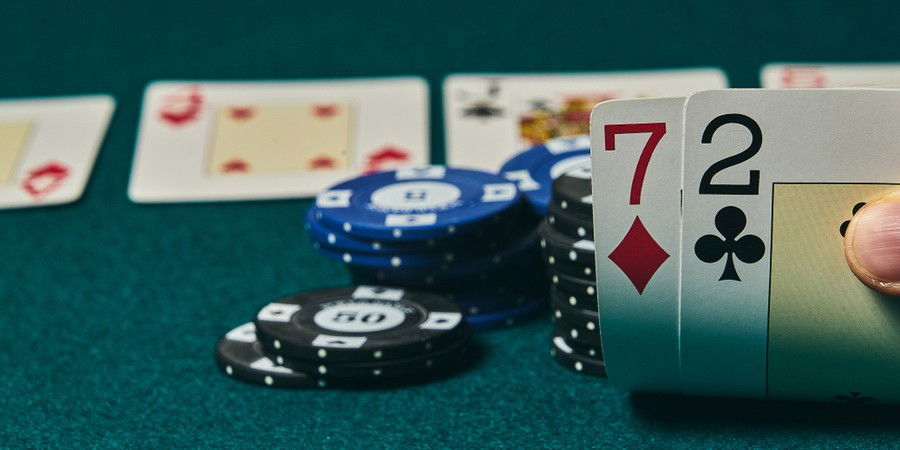 1 - Understand the Game
The focus when we play poker is to win, and understanding how the game works and what the odds are in the hands of other players is much more important than bluffing itself. Mastering the art of the game, understanding your ins and outs, studying odds, watching the games of great professionals and accepting the risks of occasionally losing if it adds to your experience are essential elements for you to feel comfortable with bluffing. In the end, the winner in Poker is the one who knows how to use their resources better than other players, and this goes far beyond how well you can bluff or not. So, make the habit of playing and/or studying about Poker a daily routine in your life.
2 - Don't bluff more than necessary
It is common for beginners to believe that they need to bluff in poker at all times, become "unreadable" and unpredictable in order to win. They couldn't be more wrong. To simplify this context, think of something like a fighting game: if you keep spamming special attacks, the other player will end up identifying your patterns and learn how to act around them, and you'll be caught off guard right into a situation where it matches a series of moves that will normally lead to defeat. In Poker, if you bluff too much, you give them space to understand your patterns and attitudes when you bluff, and therefore they will outmatch you at your own game. Therefore, bluff only when the moment really seems right. Which brings us to the next tip.
3 - Avoid Being Reckless
Bluffing is not
always
advantageous, and can even be used against you if done at the wrong time. Therefore, understanding the opportune moments where they can actually bring you profits is essential. In a game as variable as poker, there is no recurring common sense as to when is the best time. However, as a beginner, it's best to try a bluff when the stakes aren't too high rather than attempting big winnings, as this will make sure you don't lose as much if your bluff is called. There are also a few situations where bluffing is safer. For example, if you're in last position, you might attempt it at pre-flop to assess the other players' reactions and analyze the outcomes, allowing you to change your posture if necessary. However, as you hone your skills, you can attempt them at times when you can earn big if they work. But this also goes through another essential point.
4 - Assess the Expected Value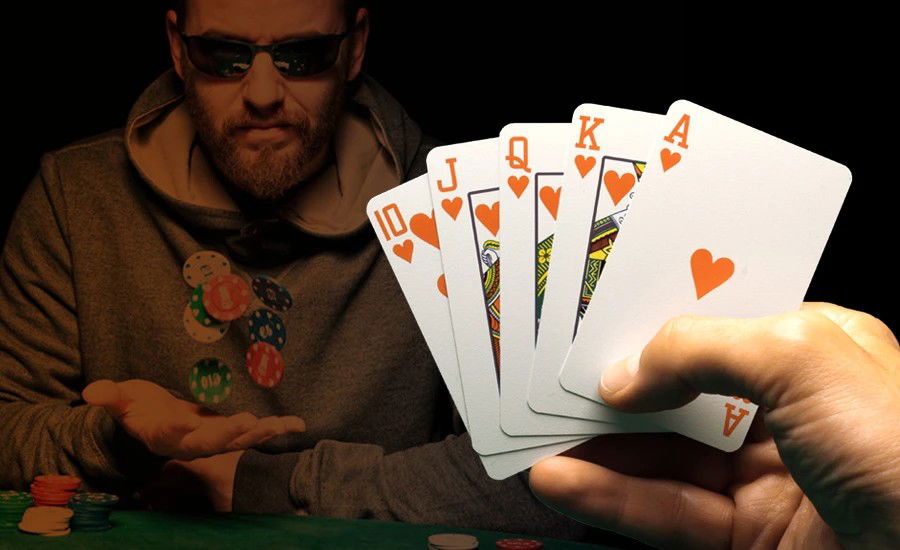 Good bluffs in poker requires a lot of thinking and mathematics to assess its Expected Value (EV), that is, the amount you expect to win or lose on average with an action. In many situations, you'll come across moments that will require a huge decision-making on whether you should take an action or not. And the EV of that action might help you decide whether it's worth it.
Every single play you make in poker is focused on maximizing your gains. Therefore, if you succeed on making the ones with the greatest EV, you'll win the most money possible from your sessions. Bluffing is no different. Whenever you consider attempting a bluff, calculate if its EV is really worth the attempt, or if it's better to save this precious resource for a more opportune situation. However, like many other things, calculating EV mostly comes from the post-game experience, when you can re-evaluate the plays you've made and analyze the moments where you could have optimized your choices. Also, you will not always be able to have the perfect positive EV or calculate it at the right time, but it is recommended that you continually look for the best way to calculate this and try to maximize it in your sessions.
5 - Pick one player at a time
It's much easier to convince just one person than several, and it's quite unlikely that you'll manage to get more than one player to fold with the same trick. Therefore, attempt to bluff in hands where there are only one or, at most, two players. To find out which player has the best odds of falling into your bluff, try to read their patterns and tendencies during the session to understand whenever they present opportunities and also how they react to it.
6 - Play with their Minds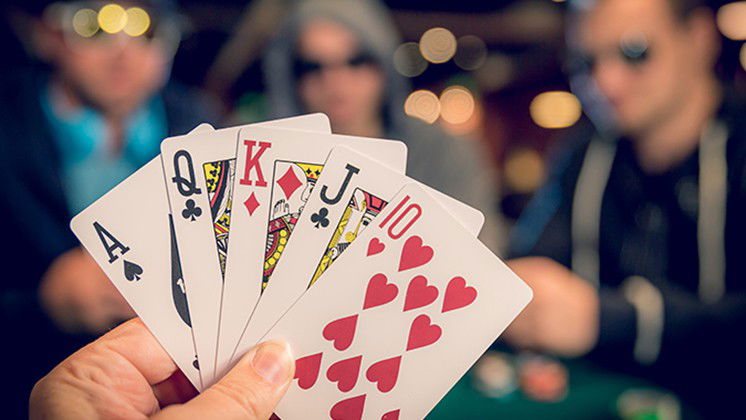 When you join other players for a poker session, it is natural for you to read each other to identify "what kind of player" each one is. And you can take advantage of these moments to build an image in their minds, which can serve either to convince them that you have a strong hand, or to discourage them when they try to bluff you. You can do this by repeating certain patterns in your bets to convince them that they
know how you act
, and thus catch them off guard and make them think twice when you change your stance and/or take a specific action while bluffing. The same can be done with facial expressions: although you should always remain calm to avoid tilting and/or giving too much information to others, adopting certain moves, avoiding eye contact or looking at your opponents' expressions can help get them to capture an image of you which you can exploit later.
7 - Know when to Quit
Last, but not least: Bluff won't always work. Sometimes, your opponents simply won't buy it or will be confident they can beat you. And that's okay to quit whenever that happens and making the players find out you were bluffing, it's better than overextending and losing big just to look confident enough. Also, it's not because your bluff didn't work that time that it was a bad play and you shouldn't attempt another later on - Poker is an ever-changing game where everyone is trying to win by making the most out of their cards and chips, so their reading of others might as well change depending on whatever happened since then.
Conclusion
That's all for today. If you really enjoy card games, you might get interested at playing some of them with your friends such as
3-Player Poker, or Rummy, among others!
Stay tuned for more casino guides and news!