Poker is actually a great game. It is challenging, requires a lot of knowledge and experience and betting brings a mix of emotions to every play, and with online poker sites constantly growing like TigerGaming poker in the US
, it is only natural that we dream about the concept of becoming great professionals at the game.
However, the road to fame and wealth is not an easy path even for the greatest players in the world, so let's get to know a bit of the story of the five best All Time Money List poker players from the United States, and what motivated them to move into professional poker.
The 5 Best All Time Money List Poker Players in the US
5 - Jason Koon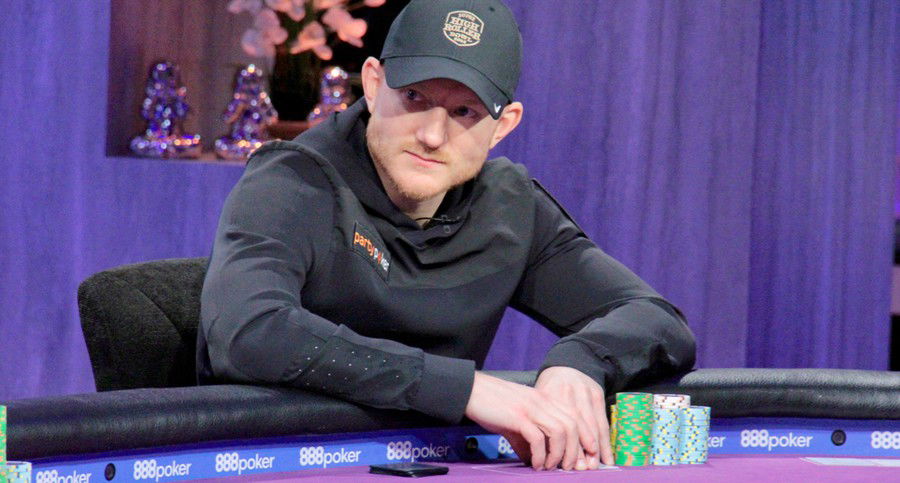 All Time Tournament Earnings: $41.1 Million
Jason Koon is a West Virginia-born professional poker player with a Masters in Business Administration and Finances. He started his career in 2006 after his roommate introduced him to Texas Hold'Em as a distraction and hobby, where then discovered he could make a lot of money playing it, and started to play online under the alias JAKoon1985 on PokerStars and NovaSky on Full Tilt Poker.
However, after college, he realized that his student debts and medical bills from his hip injury had left him with massive debt, and in 2008, Jason quit his job to attempt to take a shot at becoming a professional player, which turned out to pay
off in April 2009, where he won a tournament in the Spring Championship of Online Poker earning over $300,000 prize money - paving the way for his rise as one of the most successful players in poker history.
That same year, Jason made his first appearance at the World Series of Poker, where he cashed a $2,000 No-Limit Hold'em event where he placed 17th and won $20,400, leaving his mark on the WSOP story for the first time. And since then, he has close to 60 WSOP cashes to his name, with his first bracelet being won in 2021 after taking down the $25,000 Heads-Up No-Limit Hold'em Championship by defeating Gabor Szabo in the final match.
However, the prime time of his career was so far between 2017 and 2019, of which Koon placed 2nd at the Triton Poker Super High Roller Series in London, where he played in a £50,000 NLH – 8 Handed event, banking over $1 million.
To Jason, what makes poker so great is that it changed his life by not only granting financial freedom, but also by allowing him to meet amazing people and find a passion for which he could make a living with.
4 - Erik Seidel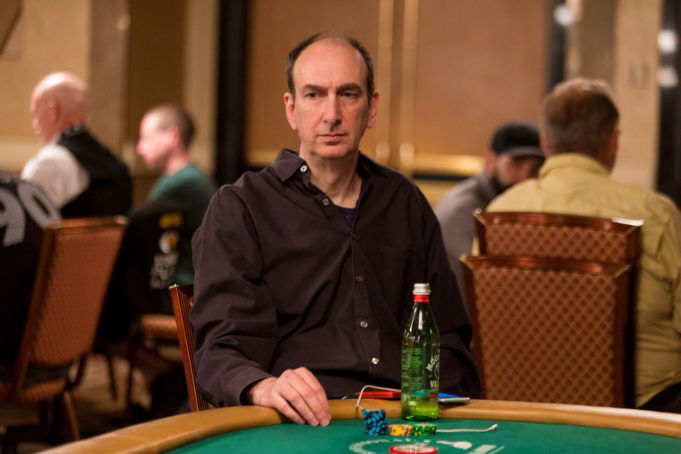 All Time Tournament Earnings: $42.6 Million
Erik Seidel was born on November 6, 1959 at New York City. He is one of the most successful players from Poker history with a Poker Tour title and inducted to the Poker Hall of Fame in 2010, he was one of the most famous players from the former Mayfair Club.
Being a professional Backgammon player in his youth, Erik met Stu Ungar, who taught him the strategy behind poker at the Stardust casino, and when it came to his turn, he bet $2 and won $50. After that, Seidel continued to play poker and backgammon while he became a trader on Wall Street to take care of his family, but after the crash in 1987, Erik decided to turn his full attention to poker - and a few months later, in 1988, he would be the runner-up against Johnny Chan, a feat that would be eternalized as his final hand was featured in the 1998 movie, Rounders.
Speaking of cinema, Erik Seidel also made appearances in other movies, like the drama All In, in 2006 and Lucky You, released in 2007, starring Drew Barrymore, Eric Bana and Robert Durvall, where he shows up alongside a few other professional players in scenes that depict real life Las Vegas tournaments.
Since then, Seidel won 9 World Series of Poker Bracelets: In 1992, 1993, 1994, 1998, 2001, 2003, 2005, 2007 and the most recent one at the $10.00 Super Million$ High Roller, in 2021. He also earned over $40 million in his career winnings.
3 - David Peters
All Time Tournament Earnings: $45.5 Million
David Peters was born in Toledo, Ohio, and although he doesn't talk much about his personal life, he decided to start his career at age 17 after watching Chris Moneymaker win the main event of the World Series of Poker in 2003. Chris is known worldwide as an "amateur" who faced some of the best professionals in their home and emerged as a world champion.
Known as "The Silent Assassin", Peters started out with online freerolls, but quickly realized he had a lot of learning to do and that turning poker into a career wasn't an easy task, so he studied the game in-depth and strengthened his skills by playing to the point of smashing over $6.5 million in online events, and since December 2006, he has been officially playing live tournaments
.
David's highest core came in 2016, when he finished second to Fedor Holz in a $200,000 buy-in Triton Super High Roller Series event in the Philippines; he banked $2,699,752 as part of a deal with Holz. On that same year, he won his first World Series of Poker bracelet - a feat he would repeat in 2020, 2021 (where he also won back-to back the U.S Poker Cmaphionships), and in 2022.
2 - Bryn Kenney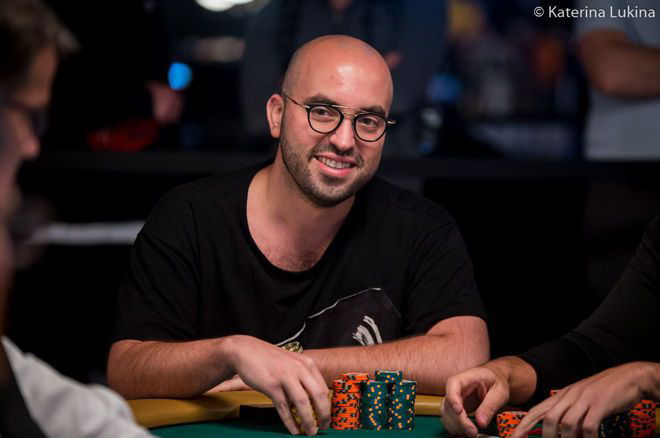 All Time Tournament Earnings: $59 Million
Bryn Kenney was born in New York and was a competitive Magic: The Gathering
player in the 2000s before starting out his career on Poker
, with his main influence being another Magic player, David Williams's breakthrough to 2004 World Series of Poker's Main Event runner-up, earning $3.5 million, way above any amount that most MTG players could ever dream of having playing cards.
Kenney started poker early: at 17, and from there the game became his main focus, leading him to drop out of college to pursue his career as a professional at 18.
Bryn then increased his bankroll to start playing at the highest stakes games, and his transition to make a living came when he was staked to play at a famous casino in Los Angeles. In just over a month, he managed to turn $20,000 into over $1,000,000 by working his way up to the biggest games the place offered.
But the moment where Bryn Kenney made his mark on Poker history during the Triton Million for Charity, where after placing 2nd to Aaron Zang, he received the largest single payout in live poker tournament history of £16,890,509.
That being said, Bryn is also a controversial player, and found himself broke several times due to bad stakings and investments to the point of being in an over $2 million debt, managing to get back to positive with his impressive results, and has also been recently responding to cheating allegations by other players.
Those things, however, don't make him less of an impressive player due to his feats and prizes earned.
1 - Justin Bonomo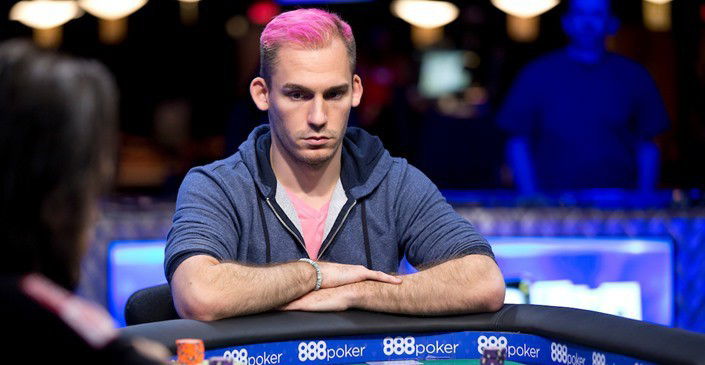 All Time Tournament Earnings: $59.7 Million
The biggest challenger to Kenney's reign at the top of the All Time Money List is his fellow former Magic: The Gathering pro contestant Justin Bonomo.
After years of playing Magic with the great names like Erich Floerich and David Williams, a young Justin ventured into the poker world and two years later he was winning big amounts of money playing high-stakes, and went down in history by reaching the final table at just 19 years old, where Justin became the youngest player to be featured at a televised final table on February 19, 2005, when he placed fourth during the inaugural year of the European Tour at the French Open in Deauville, France.
However, his early ascending career would soon meet demise when, in 2006, his name was on a huge security breach scandal, and he was banned and lost $200,000 - leading a still young Justin into depression and making him avoid playing for half a year, but Bonomo decided to make his return after visiting a few friends from the World Series of Poker - and at 21, at the WPT Bellagio Five Diamond World Poker Classic, he won $264,000, made four final tables and finished 7th in the Main Event of $15,000, all this in just fourteen days.
In April 2009, Bonomo's banning was lifted as some of the most respected professionals in the circuit, who played alongside him between 2006 and 2009, interceded in his favor, and since then, his career greatly ascended.
Bonomo won millions of dollars in major tournaments, and his first seven digits cash prize came in 2012, with the first place at the EPT Grand Final Monte Carlo netted him 2.1 million. Just over a year later, he won over 1.1 million as a runner-up at the Seminole Hard Rock Poker Open, plus several cashes and final tables at the World Series of Poker, where he earned Bracelets on 2014 and 2018, and these excellent results place him as one of the most successful players in the world.
Conclusion
This was a summary of the history of some of the greatest American poker players of our time and some examples of the setbacks and challenges they faced during their journey to fame.