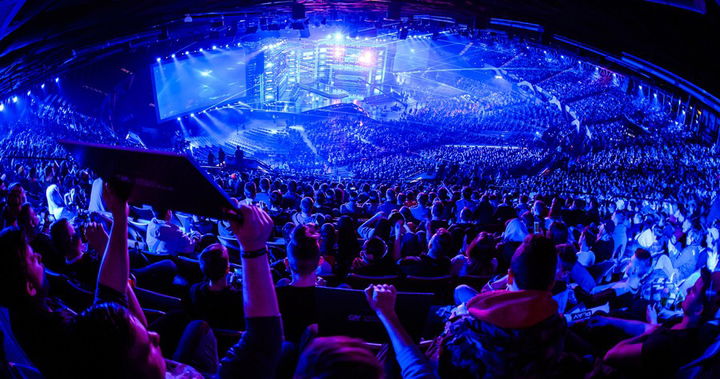 Which Are the most Famous and best CSGO Teams?
02/07/22
0 comments
An introduction to some of the most famous and best competitive CS:GO teams!

By Romeu

revised by Tabata Marques
Edit Article
The
Counter Strike
franchise has been around for over two decades, being one of the pioneering platforms in rewarding players for their tournament results, playing an important role in shaping what we know today as
eSports
. As the game evolved, especially with its transition to
Counter Strike: Global Operation
(CS:GO) in 2012, so did the monetization factors and dedication to the game by teams, players, teams, coverage, and many others gaming platforms. With this expansion, it is necessary to know better the main and best CSGO teams in the world and understand what their best results and members are, especially if you intend to place your bets on your favorite team, or on the one with the highest odds, at
CSGO Captain
.
So today we will be introducing you a little more about some of the most famous CS:GO teams
Natus Vincere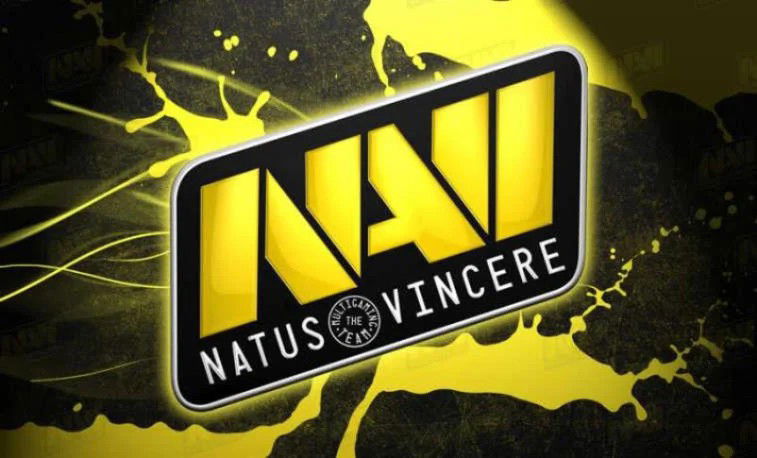 Natus Vincere
(Na'vi) is a multi-gaming organization from Ukraine, being one of the top professional eSports teams, and also the first team in history to win three major tournaments in one year: the Intel Extreme Masters, Electronic Sports World Cup and the World Cyber Games. The team was founded on December 18, 2009, after the collapse of the Ukrainian team KerchNET, the former players were supported by esports tournament organizer Murat "Arbalet" Tulemaganbetov. The team is the current CS:GO world champion, and also the only organization to participate in every CS:GO Major, a total of thirteen times, and its team today consists of the following players: Denis "electronic" Sharipov Kirill "Boombl4" Mikhailov Aleksandr "s1mple" Kostyliev Ilya "Perfecto" Zautskiy Valeriy "B1T" Vakhoskiy Its current coach is
Andey "B1ad3" Gorodenskiy
and their manager is
Eugene "Ugin" Yerofeyev
. During the last decade, Natus Vincere has had an exemplary campaign, winning several titles throughout its career. Some of its main titles can be seen below: Intel Extreme Masters 4, ESWC, World Cyber Games, DreamHack Winter 2010 Intel Extreme Masters 5, Intel Challenge Super Cup 7, Adepto BH Open 2011 IEM 6 Global Challenge Kiev StarLadder StarSeries 9, Game Show League Season 1 Intel Extreme Masters 10 - San Jose, CS:GO Champions League Season 1, Electronic Sports World Cup (EWSC), StarLadder StarSeries 13, ESL Pro League I DreamHack Open Leipzig, Counter Pit League Season 2 - Finals, ESL One: New York, DreamHack Open Winter ESL One: Cologne, CS:GO Asia Championships e StarSeries & i-League CS:GO Season 5 StarSeries & i-League CS:GO Season 7 Intel Extreme Masters XIV - World Championship BLAST Premier: Global Final 2020 Intel Extreme Masters XVI - Cologne ESL Pro League Season 14 PGL Major Stockholm 2021 BLAST Premier: Fall Finals 2021 BLAST Premier: World Final 2021
Astralis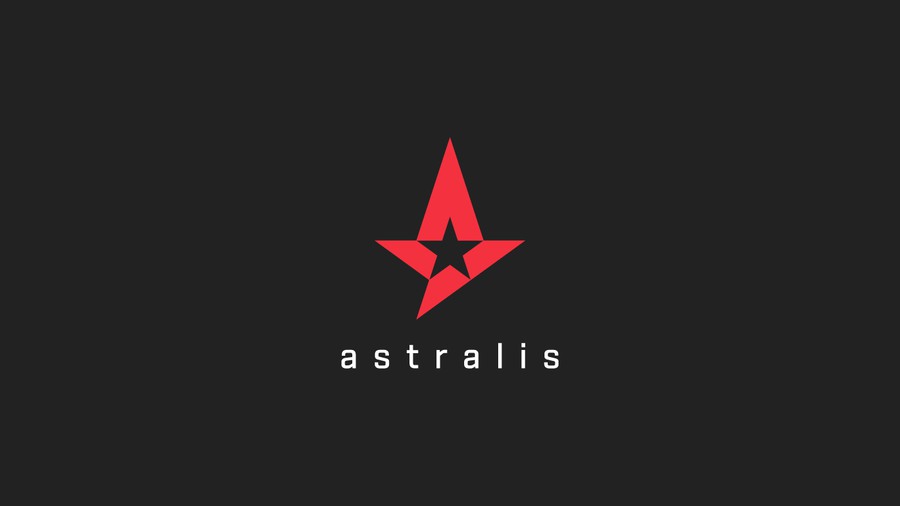 Astralis is a professional CS:GO team, founded in January 2016 by former members of the
Team SoloMid
, and was the first player-created organization, who received millions of Danish kroner from Sunstone Capital and entrepreneur Tommy Ahlers to this achievement. The team currently belongs to the Astralis group, which is subsidized by RFRSH Entertainment, and also owns a Blast Premier championship circuit. The current lineup of the group's CSGO team has the following players: Andreas "Xyp9x" Højsleth Lukas "gla1ve" Rossander Philip "Lucky" Ewald Kristian "Konfig" Wienecke Benjamin "BLAMEF" Bremer Alexander "AVE" Holdt (Coach) Frederik "Lomme" Nielsen (Analyst) And their main titles throughout the years were: BLAST Pro Series: Global Final 2019 StarLadder Berlin Major 2019 Intel Extreme Masters XIII - Katowice Major 2019 ESL Pro League, Season 8 Esports Championship Series Season 6 FACEIT Major: Londres 2018
ELEAGUE CS: GO Premier 2018 Esports Championship Series, temporada 5 ESL Pro League Temporada 7 ELEAGUE Major: Atlanta 2017
Ninjas in Pyjamas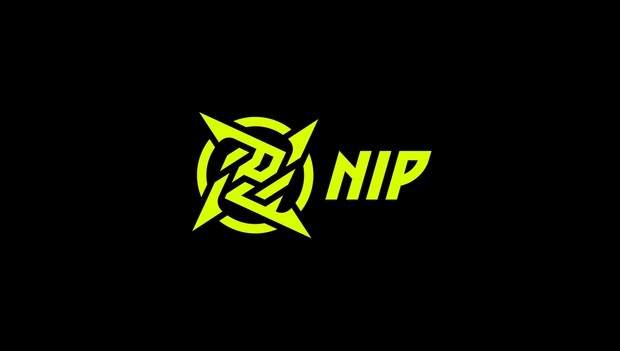 Ninjas in Pyjamas (NiP) is a Swedish eSports organization that is best known for its Counter-Strike history and current Counter-Strike: Global Offensive team, and are one of the biggest and oldest gaming organization in Europe with a reported value of $11 million. NiP was formed in June 2000, having started its success from 2001. The team competed in Counter-Strike 1.6 until its dissolution in 2007. In 2012, the team returned with a renowned Counter-Strike: Global Offensive team. On August 10, 2012, NiP officially announced the switch from Counter-Strike 1.6 competitions to Counter-Strike: Global Offensive. Its current CS:GO roster includes: Nicolai "Dev1ce" Reedtz Nicolas "Plopski" Zamora Gonzales Hampus Poser Fredrik "Rez" Sterner Patrick "ES3TAG" Hansen Bjorn "THREAT" Pers (as Coach) The team also has an academy named
Young Ninjas
, with the current roster: Love "PHZY" Smiderbrandt Anton "SAPEC" Palmgren Erik "ZTR" Gustafsson Kalle "RO1F" Johansson Tim "MANN3N" Isak Linus "LNZ" Holtang Fredrik "SLAP" Junbrant (Coach) Fredrik "JAEGARN" Andersson (Mental Coach) The Ninjas in Pyjamas team has a huge story and titles on the Counter Strike franchise, especially on CS: GO, where they pretty much dominated the competitive scene between 2012 and 2013. They also have gotten to a Major grand final the most amount of times and the most amount of times in a row, with 5. Their CS:GO titles include the following events: ESWC 2012 DreamHack Winter 2012 AMD Sapphire Invitational ESL Major Series One - Spring 2013 ESEA Global Finals Season 13 DreamHack Summer 2013 ESL Major Series One - Summer 2013 ESEA Global Finals Season 14 Dreamhack Bucharest 2013 StarLadder StarSeries VII DreamHack Winter 2013 Fragbite Masters Season 1 Svecup 2013 Grand Finals ESL Major Series One Katowice 2014 Copenhagen Games 2014 DreamHack Summer 2014 ESL One Cologne 2014 DreamHack Winter 2014 Gfinity Spring Masters 1 PGL CS:GO Championship Series Kick-off Season Flashpoint Season 3
Fnatic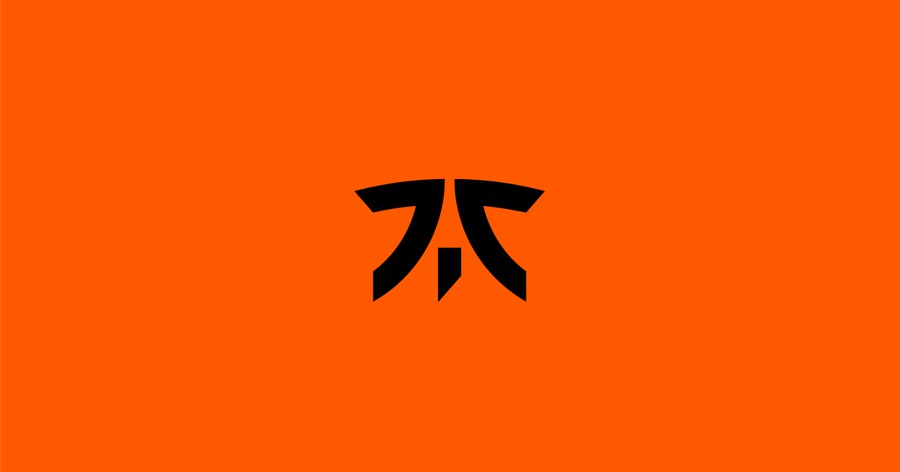 Fnatic is a professional British eSports organization, founded in 2004, being one of the main names in the competitive landscape of the Counter Strike franchise since then. Their CS:GO team is one of the most successful of all time. During 2013 to 2015, the team picked up three Major titles and dominated every tournament. Despite being in the game for a long time, Fnatic's core CS:GO lineup is still one of the world's most feared. Their current lineup is: Freddy "Krimz" Johansson Ludvig "Brollan" Brolin Owen "Smooya" Butterfield Alex "ALEX" McMeekin William "Mezii" Merriman Kevin "Kevve" Bohlin Peppe "Peppzor" Borak Lulian "Regali" Harjau Francisco "Kst" Fragoso Matias "Banjo" Kivisto Their current team manager is
Andreas Samuelsson
. The Fnatic Team managed to get the following titles in the past few years:
World Electronic Sports Games (2018) Intel Extreme Masters XII - World Championship (2018) Intel Extreme Masters X - World Championship (2016) StarLadder i-League StarSeries XIV (2016) ESL ESEA Pro League Season 2 - Finals (2015) FACEIT 2015 Stage 3 Finals (2015) ESL One: Cologne (2015) ESL ESEA Pro League Season 1 - Finals (2015) ESL One: Katowice (2015) DreamHack Winter (2013)
G2 Esports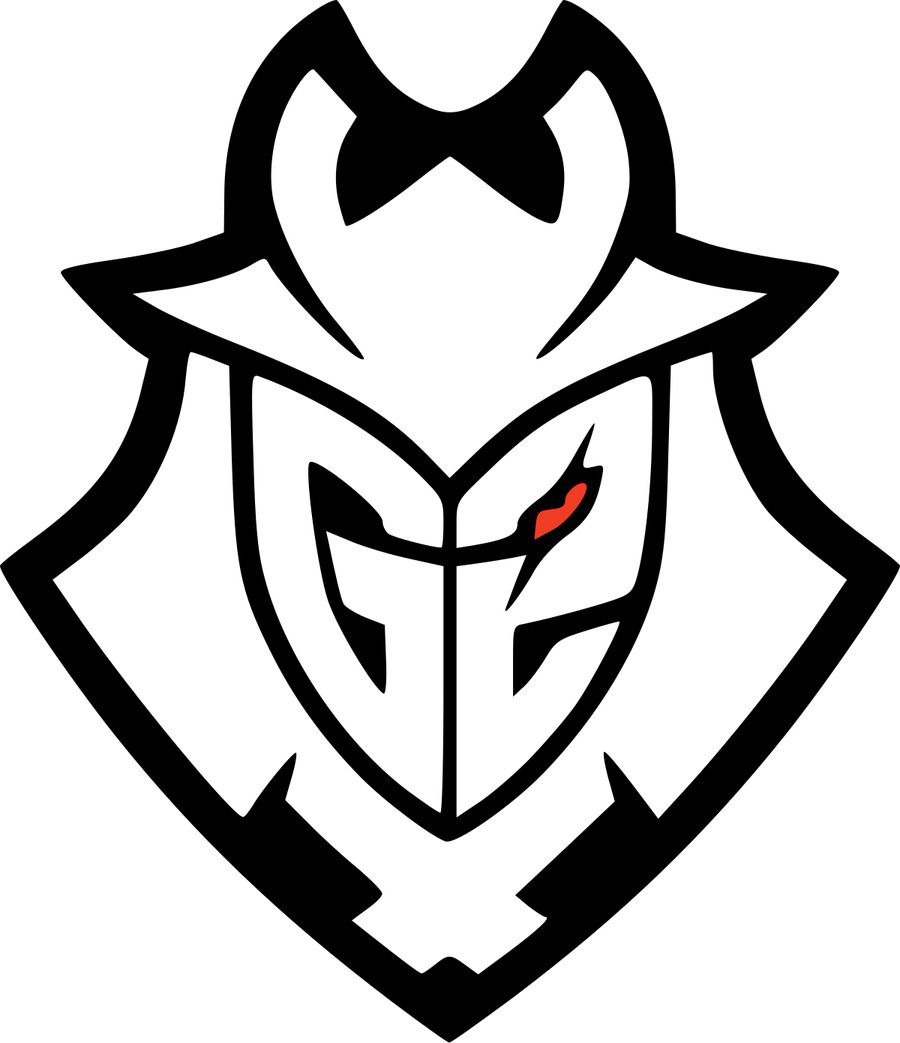 G2 Esports is a European organization based in Berlin, Germany, and acquired the Team Kinguin lineup on September 11, 2015, where they finished 3rd and 4th at DreamHack Open: Cluj-Napoca 2015, and their current lineup has the following players: Audric "JACKZ" Jug Nemanja "huNter-" Kovac Nikola "NiKo" Kovac Ilya "m0NESY" Osipov Aleksi "Aleskib" Virolainen" Remy "XTQZZZ" Quoniam. François 'AmaNEk' Delaunay Kenny 'kennyS' Schrub Jan 'Swani' Müller (Data Analist) Jérôme 'NiaK' Sudries (Team Manager) From 2016 onwards, the team conquered some great achievements with their CS:GO team. ECS Season 1 finals 2016 DreamHack Open Tours 2017 ESL Pro League Season 5 Esports Championship Series Season 1 DreamHack Masters Malmö 2017 BLAST Premier Spring Series 2020 Group C Champions Cup Finals 2019 Good Game League 2019 Finals Champions Good Game League 2019
Team Liquid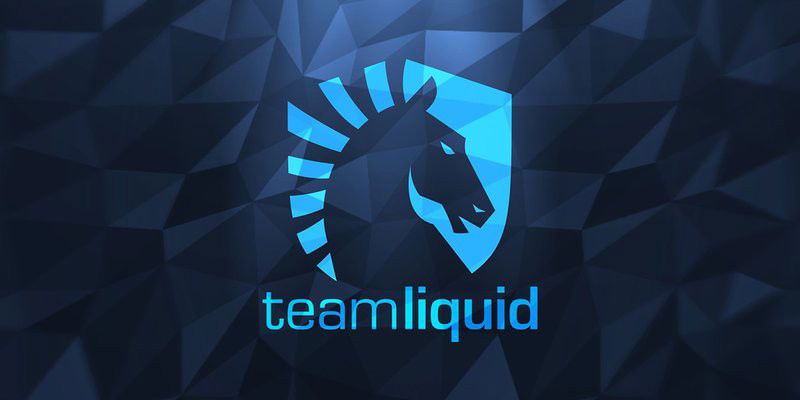 Team Liquid is a Dutch esports organization founded by Joy Hoogeveen and Victor Goossens in 2000 and with a Counter Strike: Global Offensive division since 2015, where their CS:GO team received the Intel Grand Slam award in 2019. • Team Liquid was the first North American team to reach a CS:GO Major grand final at ESL One: Cologne 2016, they Previously won the most prize money from one big event with a stand-in. The event being ESL One: Cologne 2016 with s1mple standing in. The record was beaten by SK Gaming after winning EPICENTER 2017 using Ricardo "boltz" Prass as a stand-in, winning $100,000 more than Team Liquid. Their current roster is composed by: Jonathan "EliGE" Jablonowski Keith "NAF" Markovic Joshua "oSee" Ohm Richard "shox" Papillon Eric "adeN" Hoag (as Coach) Steve Perino (as Manager) Team Liquid managed to make some great results on 2019, placing first on the following events: Intel Extreme Masters XIV - Chicago BLAST Pro Series: Los Angeles 2019 Intel Grand Slam Season 2 ESL One: Cologne 2019 ESL Pro League Season 9 - Finals DreamHack Masters Dallas 2019 Intel Extreme Masters XIV - Sydney
FaZe Clan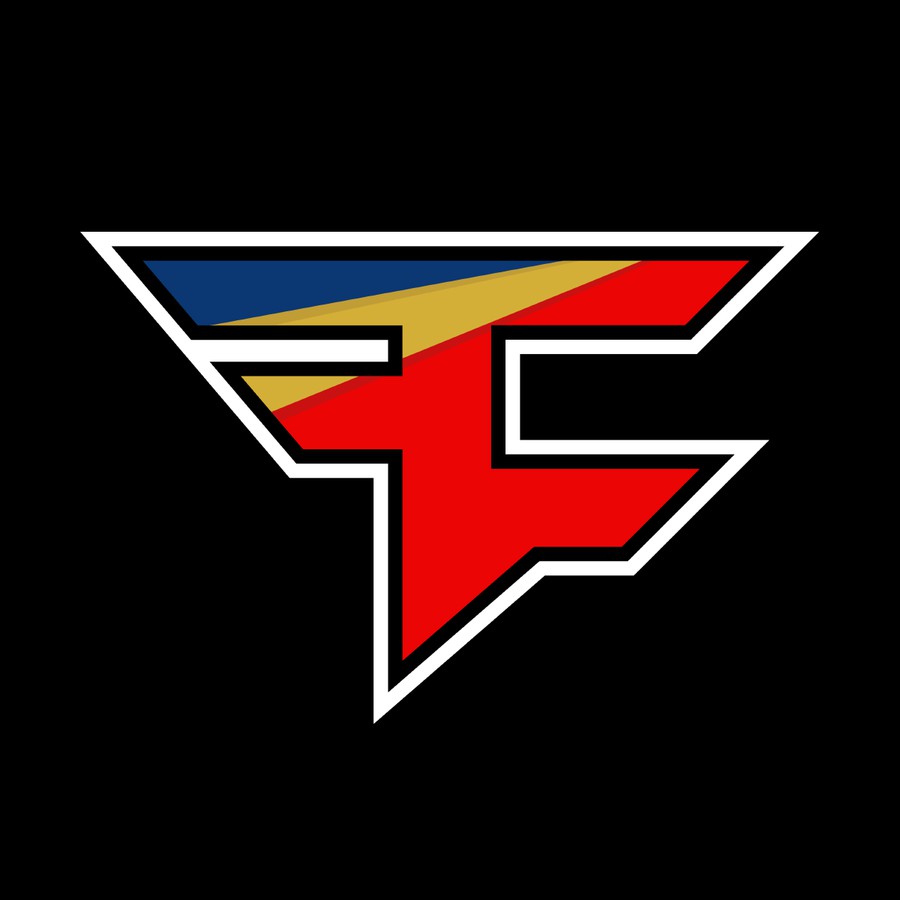 FaZe Clan is a European professional esports organization founded by Americans, present in the competitive scenario of several games, which joined Counter-Strike: Global Offensive in 2016. The team was founded from an old lineup of G2 Esports and participates in numerous important championships of the modality. They have won multiple big events with different stand-ins: IEM Sydney 2018 with Xizt, ESL One: Belo Horizonte 2018 with cromen and BLAST Pro Series: Miami 2019 with AdreN.
Its current lineup includes the following players: Havard "rain" Nygaard Helvijs "broky" Saukants Russel "Twistzz" Van Dulken Finn "karrigan" Andersen Robin "ropz" Kool Robert "RobbaN" Dahlstrom And some of their main titles includes: ESL One: New York 2017 Esports Championship Series Season 4 - Finals ELEAGUE CS:GO Premier 2017 StarLadder i-League StarSeries Season 3 BLAST Pro Series: Copenhagen 2019 BLAST Pro Series: Miami 2019 EPICENTER 2018 ESL One: Belo Horizonte 2018 Intel Extreme Masters XIII - Sydney
Team Vitality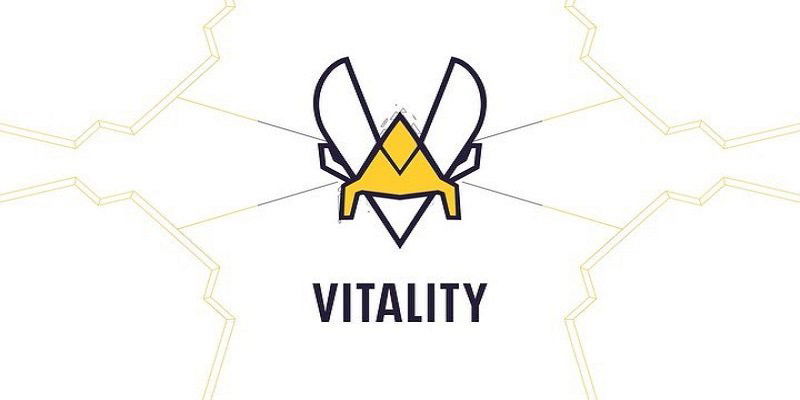 Team Vitality is a French esports organization founded in August 2013 by Fabien Devide and Nicolas Maurer. It has various professional teams and content creators from across Europe and India, they entered Counter-Strike: Global Offensive in early October 2018. Its current roster includes: Dan "apex" Madesclaire Herbaut "ZywOo" Mathieu Rabier "misutaaa" Kévin Peter "dupreeh" Rasmussen Emil "Magisk" Reif Jayson "Kyojin" Van Nguyan Danny "zonic" Selim Sorensen (Head Coach) Mathieu "MaT" Leber (Assistant Coach) Their managers are Lars Christian Robl and Matthieu Péché, and among their titles are: Intel Extreme Masters XVI - Winter BLAST Premier: Fall 2020 Intel Extreme Masters XV - Beijing Online: Europe EPICENTER 2019 Esports Championship Series Season 7 - Finals cs_summit 4 Charleroi Esports 2019 DreamHack Open Atlanta 2018
Virtus Pro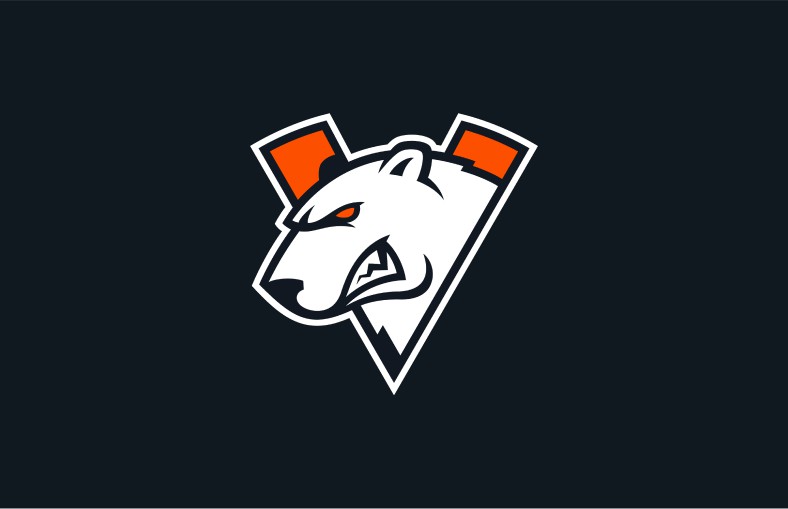 Virtus.pro (VP) is an esports organization based in Russia. Founded in 2003, the organization currently has players competing in such games as Counter Strike: Global Offensive n November 2015, the team got an investment of over US$100,000,000 from Alisher Usmanov's USM Holdings Since 2015 Virtus.pro is a part of the ESforce esports holding. Their current roster includes the following players: Timur "buster" Tulepov Aleksei "Qikert" Golubev Dzhami "Jame" Ali Mareks "YEKINDAR" Galinskis Evgeniy "FL1T" Lebedev Dastan "dastan" Aqbaev (as coach) As they have a vast historic of results, check below the tournaments where they managed to get first place: SLTV StarSeries V (2013) EMS One Katowice (2014) ESL ESEA Dubai Inviational (2015) SL i-League Invitational: Kyiv (2016) ELEAGUE Season 1 (2016) Dreamhack Bucharest (2016) Dreamhack Masters Las Vegas (2017) Adenaline Cyber League (2017) Ploish Esport League Spring (2019) Blast Premier CIS Cup (2020) IEM XV New-York Online: CIS (2020) Flashpoint Season 2 (2020) Dreamhack Open December (2020) Cs_summit 7 (2021) Pinnacle Fall Series #1 (2021)
Conclusion
That's all for today, I hope it helps you in getting to know the CS:GO Teams and, who knows, maybe even find your favorite to cheer and bet during the tournaments season!